Iran Blasts Obama Nuke Deal Claims And Says 'We're Not Dismantling Anything'
Iran's foreign minister accused the US of mischaracterizing the terms of an interim nuclear deal that went into effect on Monday
"We did not agree to dismantle anything," Mohammad Javad Zarif told CNN in an interview on Wednesday, charging that the Obama administration had created a false impression in the language it used to describe the six-month agreement.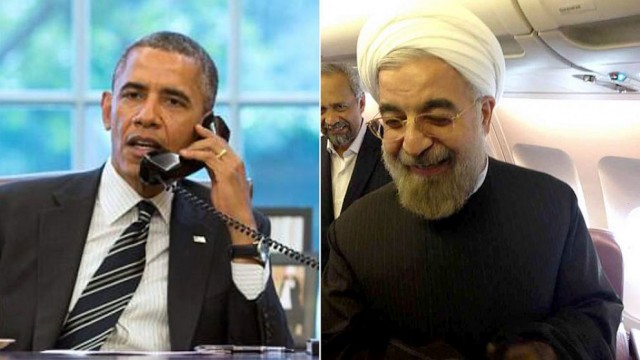 "The White House tries to portray it as basically a dismantling of Iran's nuclear program," he said, speaking from Davos, Switzerland, where he is attending the World Economic Forum. "If you find a single, a single word, that even closely resembles dismantling or could be defined as dismantling in the entire text, then I would take back my comment."
Zarif repeated that "we are not dismantling any centrifuges, we're not dismantling any equipment, we're simply not producing, not enriching [uranium] over 5%."
Both US and Iranian officials have tried to make the interim agreement palatable domestically. With the Iranians calling the nuclear deal a victory, and Obama officials saying that it essentially freeze's the Islamic Republic's nuclear program.
According to a White House fact sheet released in November, the interim deal mandates that Iran halt all uranium enrichment beyond 5% and "dismantle the technical connections required to enrich above 5%."
In Washington, congressional aides who had been briefed by administration officials said Wednesday that negotiations over a final nuclear deal with Iran were expected to begin by mid-February. source – Times of Israel

about 1 week ago - 31 comments
Defense Secretary Chuck Hagel plans to shrink the United States Army to its smallest force since before the World War II buildup and eliminate an entire class of Air Force attack jets in a new spending proposal that officials describe as the first Pentagon budget to aggressively push the military off the war footing adopted after the terror attacks of 2001.
Comments are closed.