"And he said, Take now thy son, thine only son Isaac, whom thou lovest, and get thee into the land of Moriah; and offer him there for a burnt offering upon one of the mountains which I will tell thee of." Genesis 22:2
CLICK HERE TO LISTEN LIVE when the show starts Sunday Night at 9:00PM EST!
Offer thy only son. God made a dear and precious promise to Abraham and Sarah, a promise to bless them with a son who would not only change their lives, but the lives of the whole world. So you can imagine the hurt and confusion Abraham must have experienced whern God told him to give up that son on the altar?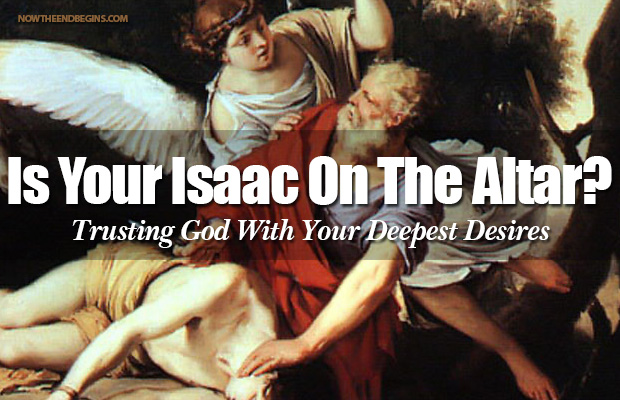 In this bible study program, we look at the type of faith it takes to follow a God who asks you to do something that could cost you everything, and more importantly, the reason why He would ask you to do that.
SPECIAL OFFER: Click this link to order your FREE BOX of Kristin Tracts, and start your witnessing and outreach ministry today!
CLICK HERE to listen live when the show starts Sunday Night at 9:00PM EST.

NTEB is run by end times author and editor-in-chief Geoffrey Grider. Geoffrey runs a successful web design company, and is a full-time minister of the gospel of the Lord Jesus Christ. In addition to running NOW THE END BEGINS, he has a dynamic street preaching outreach and tract ministry team in Saint Augustine, FL.