President Obama took a step toward a tougher line with Israel in an interview released Tuesday, raising the possibility that the U.S. will allow a United Nations vote on issues related to the Palestinians if the two sides make no meaningful movement toward peace.
"So they hanged Haman on the gallows that he had prepared for Mordecai. Then was the king's wrath pacified." Esther 7:10 (KJV)
In an interview with an Israeli television station, Obama noted that his administration has "up until this point" quashed such efforts at the U.N. while insisting that the Israelis and Palestinians must negotiate a resolution. But he said it is a challenge for the U.S. to keep demanding that the Palestinians negotiate in good faith if no one believes the Israelis are doing the same.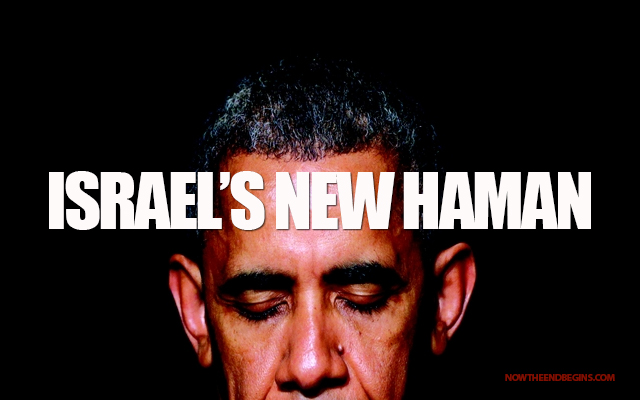 "How do we move off what appears right now to be a hopeless situation and move it back towards a hopeful situation?" Obama asked in the interview. "That will require more than just words. That will require some actions. And that's going to be hard work, though, because right now I think there's not a lot of confidence in the process."
The comment was the latest sign that Obama has concluded that the U.S. must rethink its stance on the Mideast peace process if it is to maintain credibility in the world.
His thinking on the matter was clearly spurred this spring by Israeli Prime Minister Benjamin Netanyahu's stand against Palestinian statehood during his election campaign. Even though Netanyahu has since publicly reversed his position, Obama said in the interview that Israel "as a whole loses credibility" on the point. source

NTEB is run by end times author and editor-in-chief Geoffrey Grider. Geoffrey runs a successful web design company, and is a full-time minister of the gospel of the Lord Jesus Christ. In addition to running NOW THE END BEGINS, he has a dynamic street preaching outreach and tract ministry team in Saint Augustine, FL.