HOUSTON, Texas–Breitbart Texas has confirmed that on Thursday morning a Mexican military helicopter flew into the U.S. and shot at Border Patrol agents.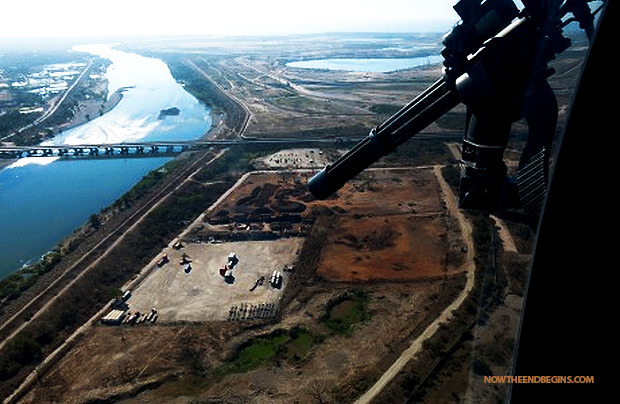 U.S. Customs and Border Patrol provided Breitbart Texas with a statement that said, "At approximately 5:45 a.m. Thursday morning, a Mexican law enforcement helicopter crossed approximately 100 yards north into Arizona nearly 8 miles southwest of the Village of San Miguel on the Tohono O'odham Indian Nation while on a law enforcement operation near the border. Two shots were fired from the helicopter but no injuries or damage to U.S. property were reported. The incident is currently under investigation."

NTEB is run by end times author and editor-in-chief Geoffrey Grider. Geoffrey runs a successful web design company, and is a full-time minister of the gospel of the Lord Jesus Christ. In addition to running NOW THE END BEGINS, he has a dynamic street preaching outreach and tract ministry team in Saint Augustine, FL.