Israel far outstrips all of it's neighbors in technological research and innovation
"Blessed be the LORD God of Israel from everlasting, and to everlasting. Amen, and Amen." Psalm 41:13
Intel appears set to produce its next generation of chips in Israel with the largest-ever foreign investment in Israeli tech. Under a deal announced by the Finance Ministry Monday, Intel will spend $6 billion to upgrade its Kiryat Gat plant to enable production of next-generation computer chips. In return, Intel will get grants of up to $600 million over the next five years, as well as a major tax break through 2023.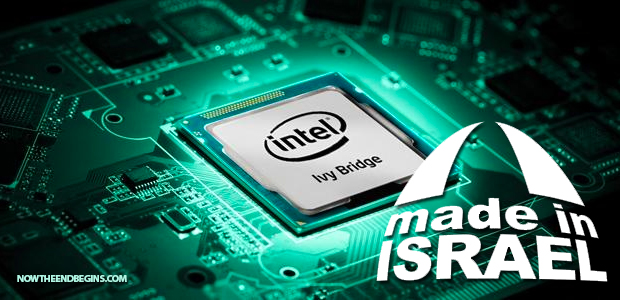 Intel already employs some 10,000 workers in Israel directly, and according to the company, it's responsible for a "multiplier effect" in hiring, with over 30,000 Israelis working at companies that provide products and services to Intel. Lapid said that the new deal will expand that multiplier effect. "The plant upgrade will generate 1,000 new jobs, mostly for residents of the south, along with many thousands of supporting jobs. We will continue to work towards the creation of new employment opportunities and investments in the Israeli economy."

NTEB is run by end times author and editor-in-chief Geoffrey Grider. Geoffrey runs a successful web design company, and is a full-time minister of the gospel of the Lord Jesus Christ. In addition to running NOW THE END BEGINS, he has a dynamic street preaching outreach and tract ministry team in Saint Augustine, FL.