Anonymous says it will be attacking Israel on behalf of and in solidarity with the Palestinian people
"Ye shall not fear them: for the LORD your God he shall fight for you." Deuteronomy 3:22 (KJV)
The clip is edited in the style of a television news report and features a masked and suited individual sitting behind a desk and reading from a prepared script as he declares plans for a massive cyber attack on April 7 – one week before Holocaust Remembrance Day.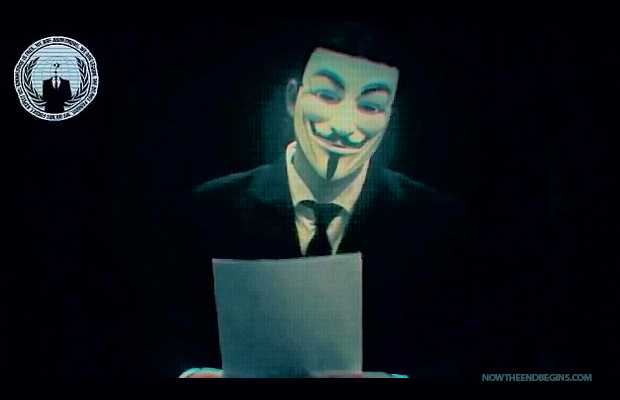 Declaring Palestinians youths a 'symbol of freedom', Anonymous says it will take down 'servers, government websites, Israeli military websites, and Israeli institutions' in a move that will 'erase Israel from cyberspace in our electronic Holocaust'.
'Our message to the foolish Benjamin Netanyahu and all leaders in the Zionist entities, we will continue to electronically attack until the people of Palestine are free,' it adds.
The video threatens Israel with an 'electronic Holocaust' on April 7 – just one week before Holocaust Remembrance Day, known in Israel as Yom HaShoah.
The event is observed as Israel's day of commemoration for the approximately six million Jews who perished in the Holocaust as a result of the actions carried out by Nazi Germany.
News of Anonymous threat comes as a Jerusalem district court indicted a Palestinian from east Jerusalem on charges of traveling to Syria to join the Islamic State terrorist group.
Read the rest of the story on Daily Mail UK…

NTEB is run by end times author and editor-in-chief Geoffrey Grider. Geoffrey runs a successful web design company, and is a full-time minister of the gospel of the Lord Jesus Christ. In addition to running NOW THE END BEGINS, he has a dynamic street preaching outreach and tract ministry team in Saint Augustine, FL.