Islamic News Group Al-Jazeera Wins AMERICAN Journalism Award
What we learned from 9/11: Not a thing.
You would have thought that Americans would have learned a thing or two about Islam and it's goals on September 11th. Obviously, we have not.
From Reuters: Al Jazeera-English and Sara Ganim, the reporter who broke open the Jerry Sandusky sexual abuse scandal at Penn State, were among the winners of George Polk Awards in Journalism, announced Sunday by Long Island University.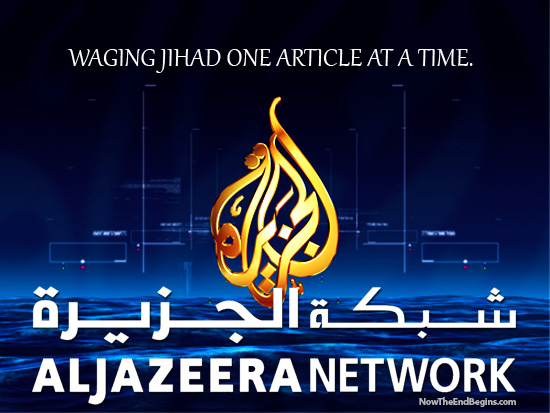 Ganim is a 24-year old crime reporter for the Harrisburg Patriot-News whose dogged pursuit of a grand jury investigation helped her uncover one of the biggest scandals in the history of college athletics. She won for Sports Reporting.
A Polk Award for Television Documentary marks another substantial achievement for Al-Jazeera English, the burgeoning network that had its biggest year to date in 2011. AJE expanded its global reach to 250 million homes, penetrated major U.S. markets such as Chicago and New York, and continues to receive awards for its coverage of the Arab Spring.
AJE, which celebrated its fifth anniversary in November, took home its first DuPont award in December and won this prize for its documentary on Bahrain, titled "Bahrain: Shouting in the Dark."
"We are delighted to have won such a prestigious and coveted award," Al Anstey, managing director of Al-Jazeera English, said in a statement. "This recognition comes on the back of a series of high-profile award wins for the channel, and is a testament to Al-Jazeera's commitment to put honest, eye-witness reporting at the heart of the global news agenda."
The Polk Awards have been administered by Long Island University since 1949. They are named after George Polk, a journalist killed covering the civil war in Greece. source – Reuters

about 1 month ago - 781 comments