Proposed S. Korean Towers Resemble EXPLODING World Trade Center Towers
A tribute to the Muslim 9/11 attackers?
The unveiling of pictures of planned luxury residential towers scheduled to be built in Seoul, South Korea, has sparked instant controversy. The reason is obvious. The towers, which include a so-called "cloud" feature connecting them around the 27th floors, clearly resemble the World Trade Towers in the process of collapsing following the 9/11 attacks.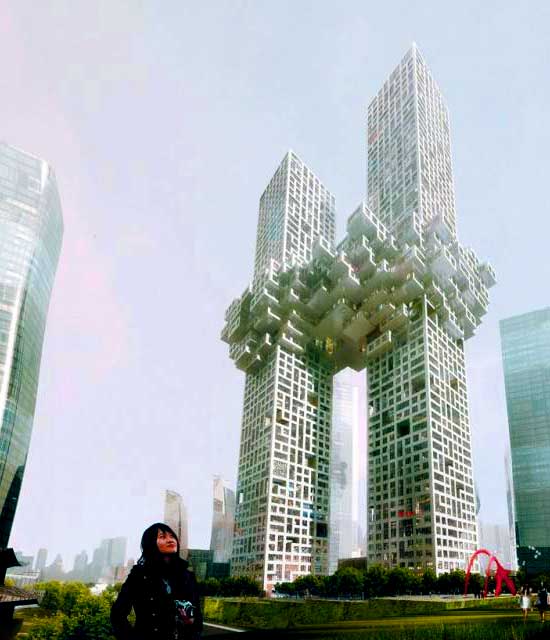 The designers of the towers, Dutch architectural firm MVRDV, have responded to the controversy by quickly publishing an apology in English. "It was not our intention to create an image resembling the attacks," the designers insist, "nor did we see the resemblance during the design process."
They did not see the resemblance during the design process? The problem with this assertion – apart from its inherent implausibility – is that they have admitted the contrary in Dutch. Thus Jan Knikker of MVRDV told the Dutch newspaper Algemeen Dagblad, "I have to admit that we also thought of the 9/11 attacks." source – Weekly Standard
Related

about 2 years ago - 1 comment
The Port Authority of New York and New Jersey is secretly planning to deploy military-grade technology to keep the new World Trade Center safe from terrorism once it is completed. The high-tech system of thousands of "intelligent" cameras and computer processors can recognize people's faces and retinas and then compare that information with databases such as terrorist watch lists, sources said.
Comments are closed.