Gadhafi's Youngest Son Killed In NATO Missile Strike
Son killed but Gadhafi escapes
TRIPOLI, Libya — A NATO missile struck a house in Tripoli where Moammar Gadhafi and his wife were staying on Saturday, missing the Libyan leader but killing his youngest son and three grandchildren, a government spokesman said.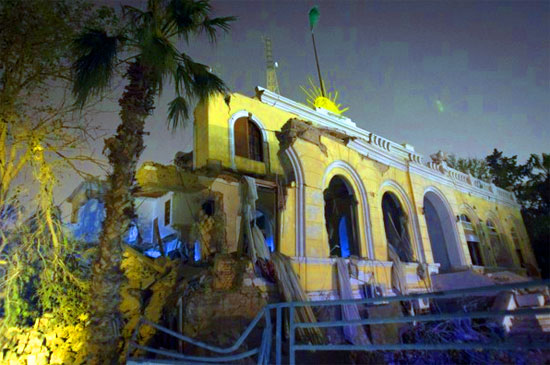 Seif al-Arab Gadhafi was the sixth son of Gadhafi and brother of the better known Seif al-Islam Gadhafi. The younger Gadhafi had spent much of his time in Germany in recent years.  Moammar Gadhafi and his wife were in the Tripoli house of his 29-year-old son, Seif al-Arab Gadhafi, when it was hit by at least one bomb dropped from a NATO warplane, according to Libyan spokesman Moussa Ibrahim. "The leader himself is in good health," Ibrahim said. "He was not harmed. The wife is also in good health." Tuesday, British Defense Minister Liam Fox and U.S. Defense Secretary Robert Gates told reporters at the Pentagon that that NATO planes were not targeting Gadhafi specifically but would continue to attack his command centers. soure – Washington Post
Related

about 1 day ago - 11 comments
Deep in the flat and featureless landscape of eastern Ukraine, it is all too ­possible that the outline of World War III is taking shape. Whipped up by the Kremlin ­propaganda machine and led by Russian ­military intelligence, armed men are erecting road blocks, storming police stations and ripping down the country's flag.
Comments are closed.