Obama Fires Yet Another Commander As Purge Of Military Continues Unchecked
WASHINGTON – After multiple top generals described what they regard as a full-scale "purge" of the U.S. military by the Obama administration, the commander of U.S. Army Garrison Japan was summarily relieved of duty and his civilian deputy reassigned, pending a "misconduct" investigation.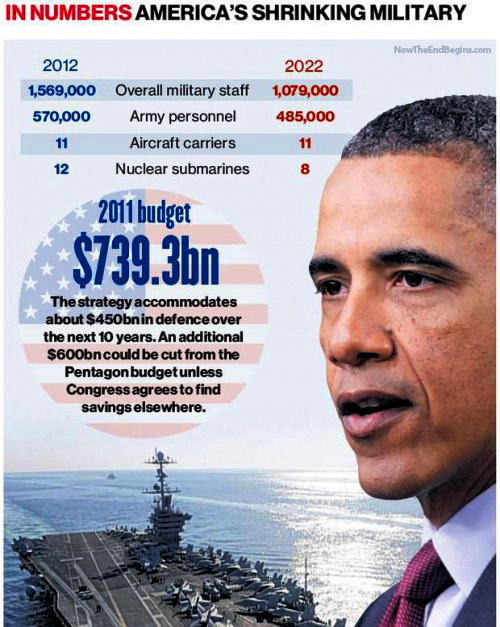 Nine generals and flag officers have been relieved of duty under Obama just this year – widely viewed as an extraordinary number – and several sources put the total number of senior officers purged during the five years of the Obama administration as close to 200.
In response, prominent retired generals – ranging from Army Maj. Gen. Paul E. Vallely, a Fox News senior military analyst, to Lt. Gen. William G. Boykin, a founder of the Army's elite Delta Force, to Medal of Honor recipient Maj. Gen. Patrick Henry Brady – have all gone on the record with WND, characterizing Obama's actions as nothing less than an all-out attack on America's armed forces.
According to U.S. Army Japan, Col. Eric Tilley was suspended from his job by Maj. Gen. James C. Boozer Sr., commander of U.S. Army Japan and I Corps (Forward) for a "lack of confidence" based on the results of an inquiry.

A spokesman for U.S. Army Japan, Maj. Kevin Toner, would not elaborate on what prompted a "lack of confidence," saying it would be "inappropriate to make public the allegations because the investigation did not lead to findings of criminal misconduct."
Related
| | | |
| --- | --- | --- |
| | Print article | This entry was posted by NTEB News Desk on November 5, 2013 at 9:32 am, and is filed under American Spring, Americanistan, Before Its News, Conspiracy Theory, FEMA Camps, Headline News, Liberals, Martial Law, Military, Obama, Politics, The Patriot Resistance, Washington. Follow any responses to this post through RSS 2.0. Both comments and pings are currently closed. |

about 2 years ago - 7 comments
As in the days of Lot. Scores of active military personnel proudly took part in a gay pride parade in San Diego this weekend – the first time members of the armed forces have openly participated in such an event. About 200 active personnel marched in Navy and Marines T-shirts despite a court ruling that the military's controverisal 'don't ask, don't tell' stay in place in the meantime. Many of the active-duty troops said they were moved to come out because it is time to end the military's ban on openly gay troops. The march comes a day after a federal appeals court reinstated the "don't ask, don't tell" policy but with a caveat that prevents the government from investigating or penalizing anyone who is openly gay.
Comments are closed.