Was Colorado Killer James Holmes A Member Of Liberal Occupy Wall Street Movement?
The "Doo Doo Economics Blog" is reporting that shooting suspect James Holmes, of Aurora Colorado, is a former member of the Occupy San Diego group. Holmes was born and San Diego and has family there, and a Florida private investigator cited by the blog links Holes to the Occupy San Diego group. That investigator, Bill Warner, reports Holmes today on his web blog with this title, "Occupy Black Bloc Member James Holmes Shoots Up Aurora Co Movie Theater Killing 12 And Wounding 50."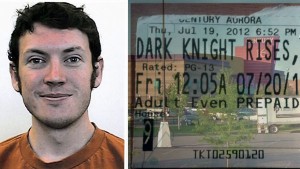 Earlier today on ABC News coverage of the tragedy, Brian Ross has speculated that another man named James Holmes listed on a local Tea Party site was possibly the suspected shooter.
Conservatives roundly criticized ABC News and Ross for showing media bias by so quickly drawing that conclusion in speculation, and some have called for Ross to be fired by ABC News.
The author of the Doo Doo Economics Blog cites Holmes as a member of the "black block" faction of the Occupy movement who left the group allegedly because it was not radical enough for him.
The blog also shows screen shots from a site allegedly connected to Holmes who warned that he would kill everyone at the opening of the Batman movie in Colorado. source – Examiner

about 9 months ago - 47 comments
NTEB has seen a leaked memo from a high-ranking Chick-Fil-A source outlining that the LGBT Chick-Fil-A protesters and OWS in some states are planning on "hijacking" the dining rooms and drive-thru lanes of the restaurants and staging a "sit-in" on August 1 instead of their planned "same sex kiss-a-thon" on Friday August 3rd.