"Study to shew thyself approved unto God, a workman that needeth not to be ashamed, rightly dividing the word of truth" 2 Timothy 2:15 (KJV)
CLICK HERE TO LISTEN LIVE when the show starts TONIGHT at 9:00PM EST!
The apostle Paul gave a command to Timothy to study the Bible, and not to just study the Scripture but to know how to "rightly divide" it. Why would the Holy Spirit write this? Because the whole Bible is written for us, but the whole Bible is not written to us. There is an enormous gap between those two things, and failure to recognize that will lead you very quickly into a Biblical mess.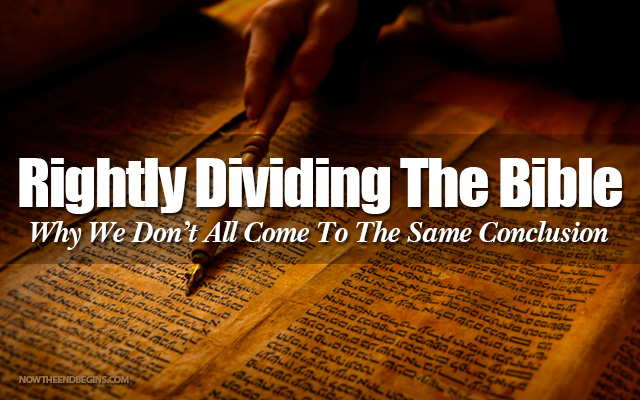 In this live, 2-hour show we show you from the Bible how God wrote it, who He wrote it to, and how to apply what's written to us in our walk with Him. When you rightly divide as God commands us to, there are no contradictions or discrepancies anywhere to be found from cover to cover.
With your radio host and bible teacher, Geoffrey Grider of Now The End Begins.
CLICK HERE to listen live when the show starts TONIGHT at 9:00PM EST

NTEB is run by end times author and editor-in-chief Geoffrey Grider. Geoffrey runs a successful web design company, and is a full-time minister of the gospel of the Lord Jesus Christ. In addition to running NOW THE END BEGINS, he has a dynamic street preaching outreach and tract ministry team in Saint Augustine, FL.