Russia's new Armed Forces in the making
Just as the New Start treaty between the U.S. and Russia has gone into effect, Russian Armed Forces are moving ahead with an ambitious rearmament program, designed to modernize their equipment and make them much less reliant upon their nuclear arsenal. They are investing $650 billion to purchase modern conventional weapons, and the new purchases are prompting a major overall increase in spending to create a brand new, highly trained Russian military.
MOSCOW, Feb. 24 (Xinhua) — The Russian Armed Forces on Thursday announced a 10-year rearmament program involving the large-scale purchase of modern weapons, according to local reports.
The Russian Army planned to buy more than 600 warplanes, 1,000 combat helicopters and 100 warships, including 20 submarines, First Deputy Defense Minister Vladimir Popovkin was quoted by local media as saying.  source: Xinhua
"Russia needs a professional noncommissioned officers core to train specialists who can really put these arms to effective use," said Pavel Felgenhauer, an independent military analyst. "This spending necessitates a whole new kind of military."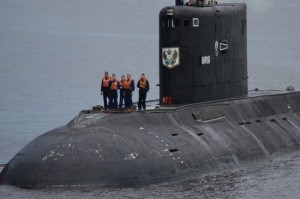 Though the program foresees spending on strategic forces, analysts hailed the massive order of conventional arms, saying it would lower Russia's dependence on its nuclear arsenal. But they warned it could only be a success if there was a professional and efficient military to use the new equipment.
Last week, Finance Minister Alexei Kudrin promised that from next year 1.5 percent of gross domestic product would be spent on army modernization, military pay and other defense spending. He said the country currently allocates 0.5 percent of GDP.
Click here to read about Russia's future war with Israel as foretold in the Bible.

NTEB is run by end times author and editor-in-chief Geoffrey Grider. Geoffrey runs a successful web design company, and is a full-time minister of the gospel of the Lord Jesus Christ. In addition to running NOW THE END BEGINS, he has a dynamic street preaching outreach and tract ministry team in Saint Augustine, FL.