"We told them that we reject the existence of any Israeli on this earth."
"Then the moon shall be confounded, and the sun ashamed, when the LORD of hosts shall reign in mount Zion, and in Jerusalem, and before his ancients gloriously." Isaiah 24:23 (KJV)
Hussein Sheikholeslam, a foreign affairs adviser to parliament speaker Ali Larijani, told Iranian media that contrary to remarks by British Foreign Secretary Philip Hammond, "Our positions against the usurper Zionist regime have not changed at all; Israel should be annihilated and this is our ultimate slogan."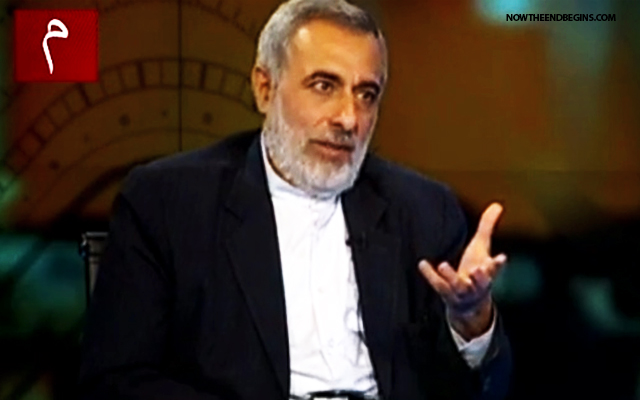 Hammond was in Iran on Monday for the reopening of the UK embassy in Tehran, and said that Iranian President Hassan Rouhani had indicated a "more nuanced approach" to Israel's existence. Hammond said Supreme Leader Ayatollah Ali Khamenei's "revolutionary sloganizing" should be distinguished from "what Iran actually does in the conduct of its foreign policy."
"We've got to, as we do with quite a number of countries, distinguish the internal political consumption rhetoric from the reality of the way they conduct their foreign policy," the Guardian quoted Hammond saying.
Sheikholeslam told a Hamas news outlet earlier this month that Iran has resisted pressure exerted by the P5+1 world powers during the nuclear negotiations to halt its political involvement in Gaza, Syria and Yemen.
"These powers admitted that the reason for their pressure on us is our position on Israel," he said. "We told them that we reject the existence of any Israeli on this earth." source

NTEB is run by end times author and editor-in-chief Geoffrey Grider. Geoffrey runs a successful web design company, and is a full-time minister of the gospel of the Lord Jesus Christ. In addition to running NOW THE END BEGINS, he has a dynamic street preaching outreach and tract ministry team in Saint Augustine, FL.