US State Department now worldwide exporter of immorality
The people in the Obama administration don't seem to be very concerned with 10%+ unemployment, $4 a gallon gas, Islamic terrorism, or the fact that Iran is about 8 weeks away from launching their first nuclear test missile firing. But what they are concerned with, is making sure that the radical, Gay Agenda is pushed in every corner of the globe. Since both Hillary and Obama fancy themselves to be Christians, perhaps they should crack open the Book to right….about……here…
"Thou shalt not lie with mankind, as with womankind: it [is] abomination." Leviticus 18:22
"If a man also lie with mankind, as he lieth with a woman, both of them have committed an abomination: they shall surely be put to death; their blood [shall be] upon them." Leviticus 20:13
"For this cause God gave them up unto vile affections: for even their women did change the natural use into that which is against nature:And likewise also the men, leaving the natural use of the woman, burned in their lust one toward another; men with men working that which is unseemly, and receiving in themselves that recompence of their error which was meet." Romans 1
"(CNSNews.com) – Secretary of State Hillary Clinton said on Monday that the State Department played an instrumental role in "sealing the deal" for pop-rock star Lady Gaga to perform at a gay pride rally in Rome, Italy.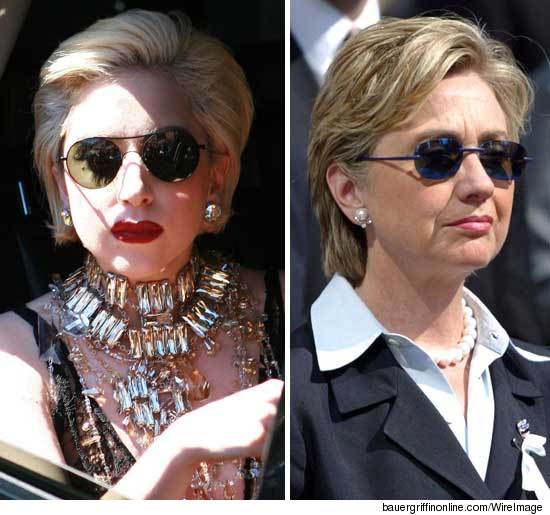 Clinton specifically pointed to a letter that David Thorne, the U.S. ambassador to Italy, sent to Lady Gaga urging her to participate in the event.
"And then there is the work that our embassy team in Rome has been doing," Clinton said. "Two weeks ago they played an instrumental role in bringing Lady Gaga to Italy for a Euro Pride concert.
"Now as many of you know Lady Gaga is Italian American and a strong supporter of LGBT rights," said Clinton. "And the organizers of the Euro Pride event desperately wanted her to perform and a letter to her from Ambassador Thorne was instrumental in sealing the deal." source – CNS News
NOTE: For those of you who may not know everything you need to know about the origins of Lady Gaga, perhaps you should TAKE A LOOK AT THIS>>>

NTEB is run by end times author and editor-in-chief Geoffrey Grider. Geoffrey runs a successful web design company, and is a full-time minister of the gospel of the Lord Jesus Christ. In addition to running NOW THE END BEGINS, he has a dynamic street preaching outreach and tract ministry team in Saint Augustine, FL.