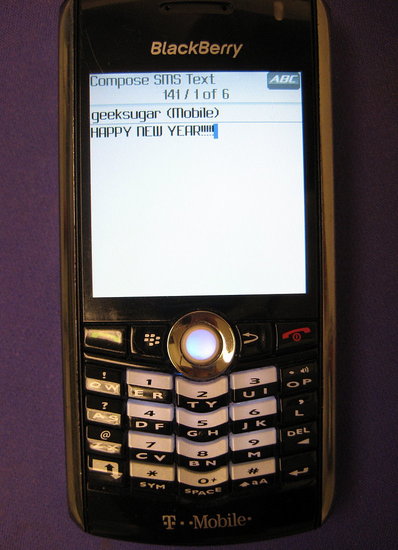 Happy New Year Moscow!
Bet you never knew that spam could save your life. Those attending New Year's Eve celebrations in Moscow received a very special gift and weren't even aware of how much they should have been celebrating that night. Hundreds of lives were potentially saved thanks to shoddy terrorist operations, and a spam text message. An unnamed black widow suicide bomber, believed to be part of the same group that struck Moscow's Domodedovo airport, was all set to kill as many as possible in crowds gathered in Red Square for the New Year. There was one very deadly flaw in the whole plan; the would-be mass murderer was sloppy and had her cell phone turned on prematurely. Russian security sources said that when she received a "Happy New Year" text message from her mobile service provider hours before the planned attack, her explosive belt was detonated, killing only herself.
"She was at her Moscow safe house at the time getting ready with two accomplices, both of whom survived and were seen fleeing the scene.
Islamist terrorists in Russia often use cheap unused mobile phones as detonators. The bomber's handler, who is usually watching their charge, sends the bomber a text message in order to set off his or her explosive belt at the moment when it is thought they can inflict maximum casualties.
The phones are usually kept switched off until the very last minute but in this case, Russian security sources believe, the terrorists were careless."  source: Telegraph UK

NTEB is run by end times author and editor-in-chief Geoffrey Grider. Geoffrey runs a successful web design company, and is a full-time minister of the gospel of the Lord Jesus Christ. In addition to running NOW THE END BEGINS, he has a dynamic street preaching outreach and tract ministry team in Saint Augustine, FL.