Yoho's bill is the centerpiece of Boehner's plan to pass a longterm CR-omnibus strategy that funds Obama's executive amnesty until at least March 2015, and probably forever.
In a lengthy interview on Friday afternoon, Rep. Louie Gohmert (R-TX) exposed how House Speaker John Boehner, Majority Leader Kevin McCarthy and Majority Whip Steve Scalise strengthened President Barack Obama's executive amnesty with procedural trickery former Speaker Nancy Pelosi and Obamacare architect Jonathan Gruber would envy—and they did it all in the name of pushing a bill that they told Republicans would block Obama's executive amnesty.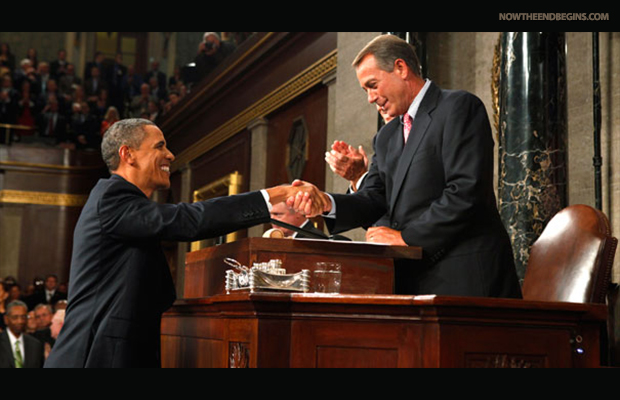 What's more is that a series of interviews and recent developments indicate that Boehner's gambit here is placing several of his top lieutenants—including at least two committee chairmen—at political risk of serious primary challenges just a few months after newly elected Rep. Dave Brat (R-VA) beat now former House Majority Leader Rep. Eric Cantor (R-VA) in a Republican primary.
Gohmert said most members had no idea what they were actually voting for when 219 members—216 of which were Republicans—approved a measure, H.R. 5759, first put forward by Rep. Ted Yoho (R-FL), but subsequently dramatically altered by leadership officials in the Rules Committee process.
"By adding that exception to the original bill, we would now give the president the statutory authority to do what he's doing to issue these work permits," Gohmert said. "I know that this language is in there for people claiming asylum and for refugee status, but not ever for providing work permits. But by adding this to this bill that's supposed to claim his effort to provide work permits is illegal, unconstitutional, and inappropriate, the exception that was added gives him a statutory basis for arguing his work permits are now statutorily allowed."
Read the rest of the story on Breitbart…

NTEB is run by end times author and editor-in-chief Geoffrey Grider. Geoffrey runs a successful web design company, and is a full-time minister of the gospel of the Lord Jesus Christ. In addition to running NOW THE END BEGINS, he has a dynamic street preaching outreach and tract ministry team in Saint Augustine, FL.