"Hath not the potter power over the clay, of the same lump to make one vessel unto honour, and another unto dishonour?" Romans 9:21 (KJV)
CLICK HERE TO LISTEN LIVE when the show starts TONIGHT at 9:00PM EST!
Chosen before the foundation of the world. There are those who teach and believe that God has chosen certain people to be saved and certain people to be lost. This teaching is sometimes called Calvinism, or Reformed Theology.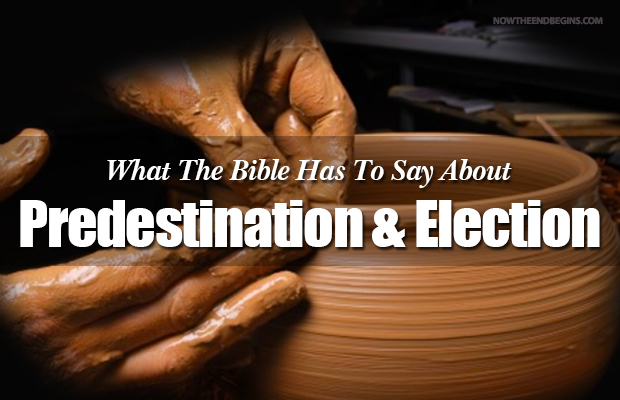 In this live, two-hour KJV bible study program, we look at the bible doctrines of election, predestination and grace, rightly divided and in their proper context. Please join our interactive chat room where we take your questions and answer them live on-air!
With your radio host and bible teacher, Geoffrey Grider of Now The End Begins.
SPECIAL OFFER: Click this link to order your FREE BOX of Kristin Tracts, and start your witnessing and outreach ministry today!
CLICK HERE to listen live when the show starts TONIGHT at 9:00PM EST

NTEB is run by end times author and editor-in-chief Geoffrey Grider. Geoffrey runs a successful web design company, and is a full-time minister of the gospel of the Lord Jesus Christ. In addition to running NOW THE END BEGINS, he has a dynamic street preaching outreach and tract ministry team in Saint Augustine, FL.