Secret Tracking Code Found In iPhone Software
Didn't the Devil deceive Eve with an apple, too?
While iPhone and iPad owners waffled between Skynet jokes and genuine concern over yesterday's confirmation that the devices may be mapping their every move, Sen. Al Franken, D-Minn., got down to business, firing off nine pointed questions in a two-page open letter to Apple CEO Steve Jobs.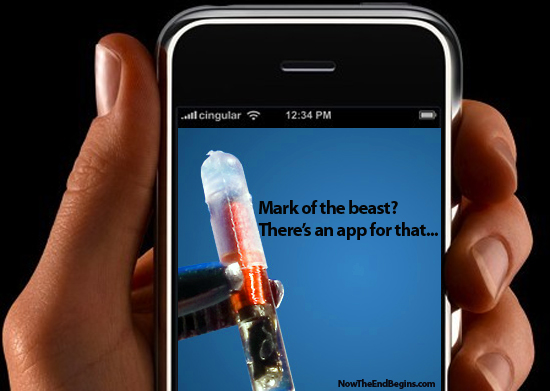 The tech-savvy senator cuts to the chase — the fact that iPhones and iPads running iOS 4 record and store users' locations in unencrypted files is serious. Sen. Franken's letter begins:
I read with concern a recent report by security researchers that Apple's iOS 4 operating system is secretly compiling its customers' location data in a file stored on iPhones, 3G iPads and every computer that users use to "sync" their devices. According to the researchers, this file contains consumers' latitude and longitude for every day they used an iPhone or 3G iPad running the iOS 4 operating system — sometimes logging their precise geo-location up to 100 times a day. The researchers who discovered this file found that it contained up to a year's worth of data, starting from the day they installed the iOS4 operating system. What is even more worrisome is that this file is stored in an unencrypted format on customers' iPads, iPhones and every computer a customer has used to back up his or her information.
As well as igniting privacy concerns that make Facebook issues seem downright cuddly, the open cache of very specific information "[opens] the door for a jealous spouse, thief, or even a crafty trojan to take a detailed look at your whereabouts," writes Ars Technica. "And it's information that no one should have access to — not even law enforcement, barring a court order."
Researchers Alasdair Allan and Pete Warden developed an open source application, iPhone Tracker, to illustrate their findings. Msnbc.com reporter Rosa Golijan tested the app yesterday and found "an eerily accurate replay of my travels around my home." Further, "the location markers get unnervingly close to some of my favorite haunts."  [See the detailed report, complete with maps, here.]
It's not clear why Apple is recording this information, though the researchers believe Apple is doing it intentionally. Apple hasn't released a public statement, nor has the company responded to reporter requests for comments." source – MSNBC

about 1 year ago - 8 comments
Take a look at the green stuff in your wallet and prepare to say goodbye to it in the future: By 2020, most Americans will be using their cellphones, not cash or credit cards, to make payments. "So many people are already accustomed to buying a cup of coffee with a credit card that smart-device swiping is only a very small next step," John Pike, director of GlobalSecurity.org, told Pew in its report, "The Future of Money in a Mobile Age."