Fox News Bill O'Reilly Says That Barack Obama Is An American Patriot
Well, let's see, maybe Bill is right. We have the Benghazi Massacre, the NSA Spying Scandal, the IRS Scandal, the Fast & Furious Scandal…ahh, patriotism!
Breitbart: On Jimmy Kimmel's ABC show earlier this week, "The O'Reilly Factor" anchor Bill O'Reilly called President Barack Obama a "patriot." On his show on Thursday night, O'Reilly reiterated that sentiment, calling "almost every president" in the country's history "a patriot."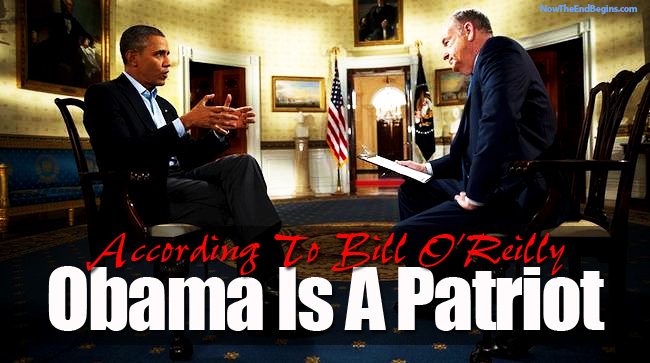 "I said on Kimmel that both President Bush the younger and Barack Obama are patriots because they served their country," O'Reilly said. "You may not agree with them, alright? But I don't think you say they're not patriots unless you have, you know, evidence that is just through the roof. I think almost every president that's ever served this nation has been a patriot, including Richard Nixon."
Related

about 1 week ago - 46 comments
Comments are closed.