REVEALED! China Military Reveals Plans For Nuclear Attack On America
Washington Post: Chinese state-run media revealed for the first time this week that Beijing's nuclear submarines can attack American cities as a means to counterbalance U.S. nuclear deterrence in the Pacific.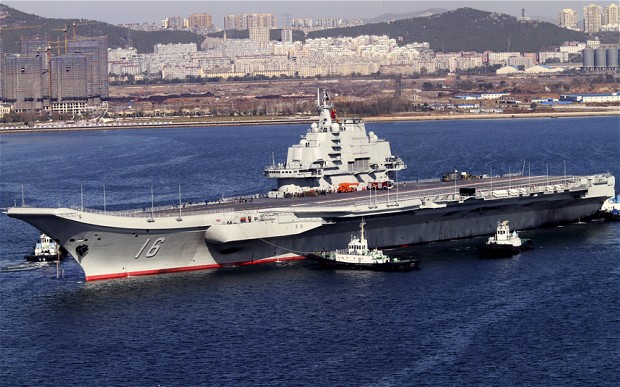 "Because the Midwest states of the U.S. are sparsely populated, in order to increase the lethality, our nuclear attacks should mainly target the key cities on the West Coast of the United States, such as Seattle, Los Angeles, San Francisco and San Diego," the Global Times said.
The 12 JL-2 nuclear warheads carried by one single Type 094 SSBN can kill and wound 5 million..>>Click Here to read this rest of this story<<
Related

about 2 weeks ago - 81 comments
Michelle Obama grasped a Communist Red Chinese flag in both hands, and got to jumpin' and shoutin' the likes of which she has never displayed for things American. There is no known image that exists of her doing the same thing with the American flag.
Comments are closed.