Assad's 11-Year-Old Son Taunts Obama To Attack Syria
A Facebook post said to be written by the 11-year-old son of the Syrian president, Bashar al-Assad, and "liked" or commented on by several people who appear to be the children and grandchildren of other senior members of Mr. Assad's government, may offer a glimpse into the mindset of Syria's ruling elite as the country braces for a potential Western strike in response to a chemical weapons attack on Aug. 21.
It is impossible to confirm whether the Facebook account does, in fact, belong to the son, Hafez al-Assad, and aspects of it invite doubt. For example, the owner of the account wrote that he was a graduate of Oxford University and a player for a Barcelona soccer team, neither of which would be likely to appear on the résumé of an 11-year-old boy in Damascus.
But those claims could also be read as the ambitions of a child, and there are reasons to believe that the account may actually belong to Hafez.
The owner of the account wrote that he was a graduate of a Montessori school in Damascus, a detail of the Assad children's lives that Vogue magazine reported in a February 2011 profile of their mother, Asma al-Assad. That article portrayed them as typical suburban children who played with remote control cars and watched Tim Burton movies on an iMac as they lounged around the family home, described as running "on wildly democratic principles." It has since been removed from the Vogue Web site, but Joshua Landis, a well-known scholar of Syrian politics, posted a copy to his blog.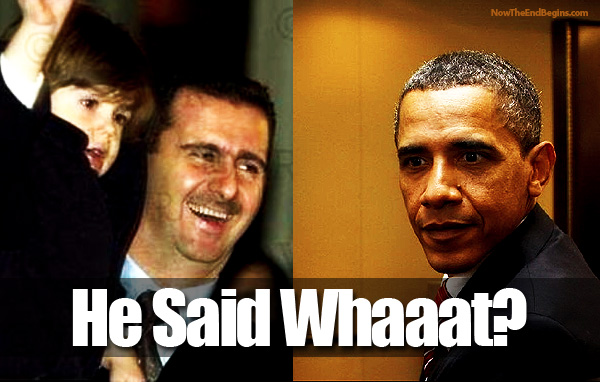 Perhaps most significantly, the Facebook post said to have been written by Hafez al-Assad has been "liked" or commented on by several accounts that appear to belong to the children or grandchildren of other senior figures in the Assad administration. Among them are accounts that seemingly belong to two children of Deputy Vice President Mohammed Nassif Khierbek, Ali andSally, and to three children of a former deputy defense minister, Assef Shawkat, who was killed in a bombing in July 2012.
The accounts said to belong to the children of Mr. Shawkat — one of his sons,Bassel, and two of his daughters, Anisseh and Boushra — appeared to be authentic, according to a Syrian journalist from Damascus who has extensive knowledge of the country's ruling elite and spoke on condition of anonymity, citing safety concerns. Mr. Shawkat was married to the sister of Bashar al-Assad, making these three children cousins of Mr. Assad's son Hafez, who is believed to be the author of the Facebook post.
Many of the people who commented on the post had changed their profile pictures to show portraits of the Syrian leader or his father, also named Hafez, who ruled the country for three decades before Bashar al-Assad took power in 2000. Several of them referenced the author's relationship to the two President Assads. One referred to the author by a diminutive and familiar nickname, "Hafouz," and complimented him for his strength and intelligence, writing that such a feat was unsurprising for the son and grandson of the past two presidents. Another commenter wrote: "Like father like son! Well said future President!" source – NY Times
| | | |
| --- | --- | --- |
| | Print article | This entry was posted by NTEB News Desk on August 30, 2013 at 11:10 am, and is filed under Al-Qaeda, Headline News, Islam, Islamic Terrorism, Liberals, Middle East, Nuclear War, Obama, Washington. Follow any responses to this post through RSS 2.0. Both comments and pings are currently closed. |

about 4 days ago - 266 comments
On Sunday evening, starting at 8:45PM EST, our THE WISE SHALL UNDERSTAND Radio Show will be broadcasting live this very important show. There will be a live chat room, a free gospel tract giveaway, and we will be taking your calls and questions all until 11:00PM EST.
Comments are closed.