Israeli Forces Strike Syria-Lebanon Border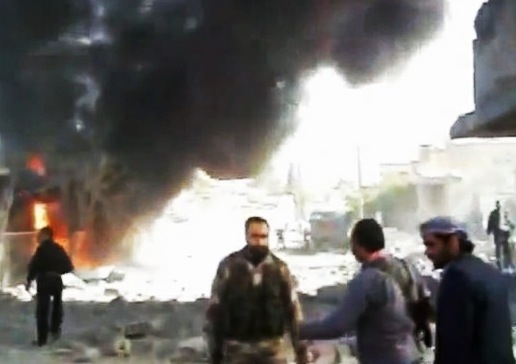 "Target was truckload of weapons, going from Syria to Lebanon," says diplomat, adding that cache likely not chemical weapons.
Israeli forces attacked a convoy on the Syrian-Lebanese border on Wednesday, sources told Reuters, after Israelis warned their Lebanese enemy Hezbollah against using chaos in Syria to acquire anti-aircraft missiles or chemical weapons. source – JPost
about 4 days ago - 33 comments
Iran is moving ahead with testing more efficient uranium enrichment technology, a spokesman for its atomic energy agency said on Saturday, in news that may concern world powers who last month agreed a deal to curb Tehran's atomic activities.
Comments are closed.