Israeli Forces Strike Syria-Lebanon Border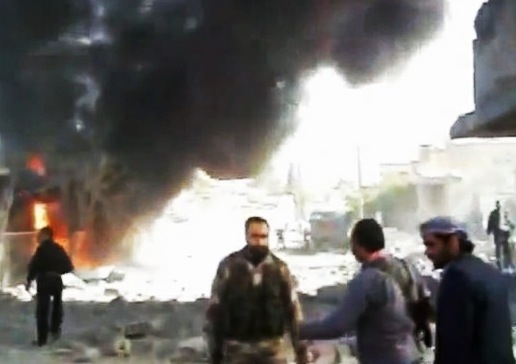 "Target was truckload of weapons, going from Syria to Lebanon," says diplomat, adding that cache likely not chemical weapons.
Israeli forces attacked a convoy on the Syrian-Lebanese border on Wednesday, sources told Reuters, after Israelis warned their Lebanese enemy Hezbollah against using chaos in Syria to acquire anti-aircraft missiles or chemical weapons. source – JPost

about 1 hour ago - 1 comment
Israeli communities near southern and northern Gaza have come under heavy rocket attack on Wednesday evening. The IDF said at least 30 rockets had been fired in the largest attack since 2012′s Operation Pillar of Defense.
Comments are closed.