Israeli Forces Strike Syria-Lebanon Border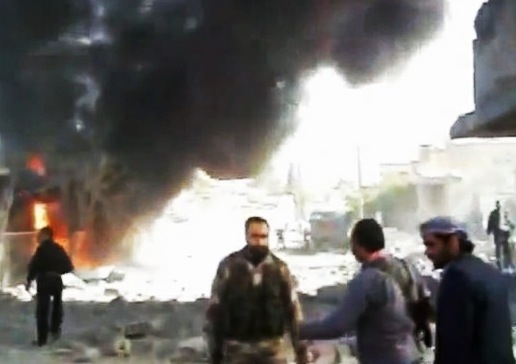 "Target was truckload of weapons, going from Syria to Lebanon," says diplomat, adding that cache likely not chemical weapons.
Israeli forces attacked a convoy on the Syrian-Lebanese border on Wednesday, sources told Reuters, after Israelis warned their Lebanese enemy Hezbollah against using chaos in Syria to acquire anti-aircraft missiles or chemical weapons. source – JPost

about 5 days ago - 13 comments
When Israeli Prime Minister Benjamin Netanyahu visits the White House tomorrow, President Barack Obama will tell him that his country could face a bleak future — one of international isolation and demographic disaster — if he refuses to endorse a U.S.-drafted framework agreement for peace with the Palestinians.
Comments are closed.