TRUMPED: WikiLeaks To Open 'Vault 7' Today Revealing Confidential Information On CIA Hacking
Code-named 'Vault 7' by WikiLeaks, it is the largest ever publication of confidential documents on the Central Intelligence Agency.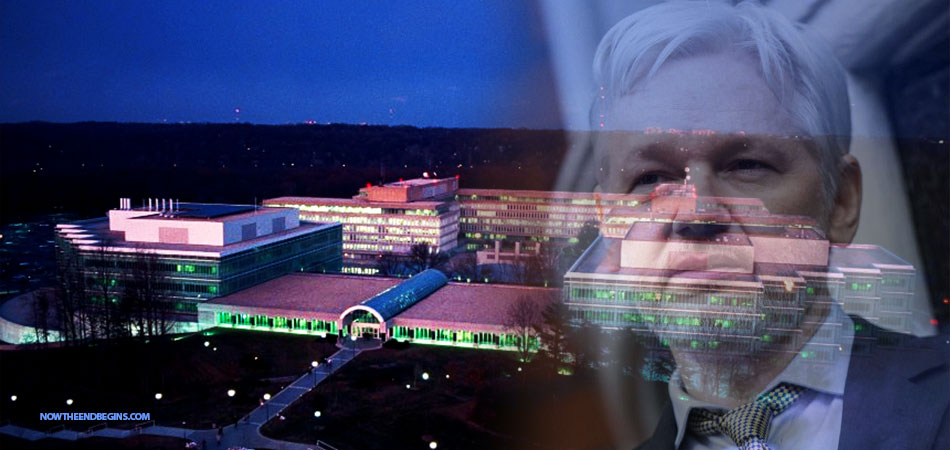 Today, Tuesday 7 March 2017, WikiLeaks begins its new series of leaks on the U.S. Central Intelligence Agency. Code-named "Vault 7" by WikiLeaks, it is the largest ever publication of confidential documents on the agency.
EDITOR'S NOTE: President Trump says he was spied on at Trump Tower the order of Barack Obama, a claim which the Obama Shadow Government denies. Far Left Democrats say Russians hacked the election in collusion with Trump, a claim which the Trump administration denies. He said, she said, right? Maybe not. Today, WikiLeaks announced they are opening 'Vault 7 ' showing leaked emails exposing CIA hacking. Looks like we are about to get some definitive answers. 
The first full part of the series, "Year Zero", comprises 8,761 documents and files from an isolated, high-security network situated inside the CIA's Center for Cyber Intelligence in Langley, Virgina. It follows an introductory disclosure last month of CIA targeting French political parties and candidates in the lead up to the 2012 presidential election.
Recently, the CIA lost control of the majority of its hacking arsenal including malware, viruses, trojans, weaponized "zero day" exploits, malware remote control systems and associated documentation. This extraordinary collection, which amounts to more than several hundred million lines of code, gives its possessor the entire hacking capacity of the CIA. The archive appears to have been circulated among former U.S. government hackers and contractors in an unauthorized manner, one of whom has provided WikiLeaks with portions of the archive.
Wikileaks Vault 7 & The 5 W's Explained:
"Year Zero" introduces the scope and direction of the CIA's global covert hacking program, its malware arsenal and dozens of "zero day" weaponized exploits against a wide range of U.S. and European company products, include Apple's iPhone, Google's Android and Microsoft's Windows and even Samsung TVs, which are turned into covert microphones.
Since 2001 the CIA has gained political and budgetary preeminence over the U.S. National Security Agency (NSA). The CIA found itself building not just its now infamous drone fleet, but a very different type of covert, globe-spanning force — its own substantial fleet of hackers. The agency's hacking division freed it from having to disclose its often controversial operations to the NSA (its primary bureaucratic rival) in order to draw on the NSA's hacking capacities.
By the end of 2016, the CIA's hacking division, which formally falls under the agency's Center for Cyber Intelligence (CCI), had over 5000 registered users and had produced more than a thousand hacking systems, trojans, viruses, and other "weaponized" malware. Such is the scale of the CIA's undertaking that by 2016, its hackers had utilized more code than that used to run Facebook. The CIA had created, in effect, its "own NSA" with even less accountability and without publicly answering the question as to whether such a massive budgetary spend on duplicating the capacities of a rival agency could be justified.
In a statement to WikiLeaks the source details policy questions that they say urgently need to be debated in public, including whether the CIA's hacking capabilities exceed its mandated powers and the problem of public oversight of the agency. The source wishes to initiate a public debate about the security, creation, use, proliferation and democratic control of cyberweapons.
Once a single cyber 'weapon' is 'loose' it can spread around the world in seconds, to be used by rival states, cyber mafia and teenage hackers alike.
Julian Assange, WikiLeaks editor stated that "There is an extreme proliferation risk in the development of cyber 'weapons'. Comparisons can be drawn between the uncontrolled proliferation of such 'weapons', which results from the inability to contain them combined with their high market value, and the global arms trade. But the significance of "Year Zero" goes well beyond the choice between cyberwar and cyberpeace. The disclosure is also exceptional from a political, legal and forensic perspective."
Wikileaks has carefully reviewed the "Year Zero" disclosure and published substantive CIA documentation while avoiding the distribution of 'armed' cyberweapons until a consensus emerges on the technical and political nature of the CIA's program and how such 'weapons' should analyzed, disarmed and published.
Wikileaks has also decided to redact and anonymise some identifying information in "Year Zero" for in depth analysis. These redactions include ten of thousands of CIA targets and attack machines throughout Latin America, Europe and the United States. While we are aware of the imperfect results of any approach chosen, we remain committed to our publishing model and note that the quantity of published pages in "Vault 7" part one ("Year Zero") already eclipses the total number of pages published over the first three years of the Edward Snowden NSA leaks. source
---

Biden CIA Releases New Logo And 'Woke' Video Branding Themselves As An 'Intersectional Agency' Promoting The Agenda Of The Radical Left
The CIA has been mocked from all sides for posting a recruitment video which has been accused of being 'full of woke Leftist propaganda'.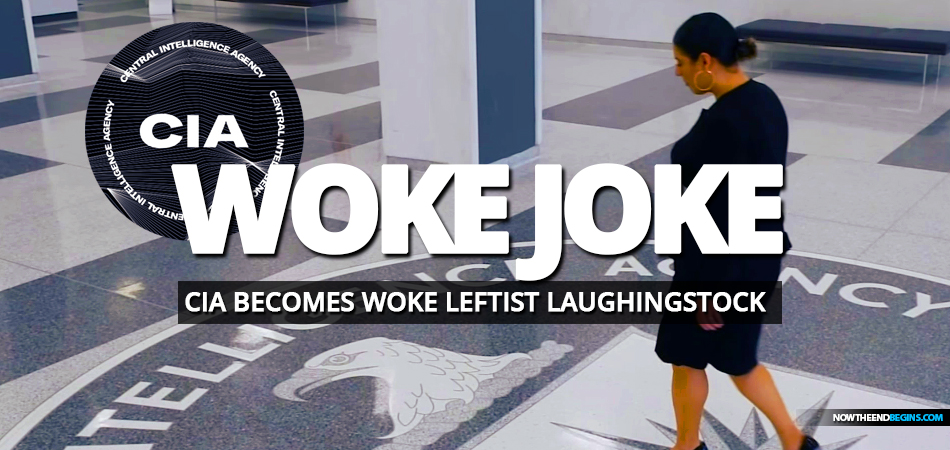 The CIA has been mocked from all sides for posting a recruitment video which has been accused of being 'full of woke propaganda'.
When you watch the video, it comes off exactly like one of those parody commercials you see on places like 'Saturday Night Live', and in articles on the Babylon Bee satire site, but as funny as it is, this is no joke. What you are about to watch is an actual recruitment video from the world's most-feared intelligence agency, the CIA.
Of course, the part that is not funny about all of this is how radical the agenda of the Left has become, how very anti-American it all is, and with this new video from the CIA we can only assume that the government and the military will soon be enforcing it from coast to coast. The thing about all radical agendas is that they can only be enacted and instituted at the point of a gun, so prepare yourself for that soon-coming day as well. Pretty cool logo, though. Watch video below.
CIA mocked from all sides over new 'woke' recruitment video
FROM THE INDEPENDENT UK: The two-minute video, posted on Twitter on 28 April, features a 36-year-old Latina CIA officer who uses words like "intersectional", "cisgender", and "millennial." Critics said the CIA was trying to get "woke" points with its audience and that it was pandering to progressives.
In the video, the officer also uses phrases like "imposter syndrome" and tells the viewers that she had "generalised anxiety disorder" and that she embraced herself "unapologetically" and that she refuses to internalise "misguided patriarchal ideas of what a woman can or should be." Conservatives have blasted the agency for going overboard with wokeness. The video was part of a series called Humans of CIA on its YouTube channel. The video first appeared on YouTube on 21 March this year.
The CIA used to be about mission to country. (I speak from experience)

Now it's now about demanding — and getting — accommodation to fix an emotional wound or advance a personal agenda.

America is less safe with this new CIA, and dangerously more political. https://t.co/bYiP1vK7rB

— BDW (@BryanDeanWright) May 2, 2021
Many attacked the video for focusing too much on political correctness. The Latina officer uses language that is synonymous with progressive millennials and now Gen Z. Even some progressives and leftists mocked the video out for its messaging. Conservatives called it pandering and leftists said the video co-opted leftist and progressive messages.
At one point the woman says: "I am a woman of colour. I am a mom. I am a cisgender millennial who has been diagnosed with generalized anxiety disorder." She adds: "I am intersectional, but my existence is not a box-checking exercise. I did not sneak into the CIA. I earned my way in and I earned my way up the ranks."
Conservatives had fun taking potshots at the agency. "China & Russia are laughing their asses off watching CIA go full woke," tweeted Donald Trump Jr.
He said: "Wokeness is the kind of twisted PSYOP a spy agency would invent to destroy a country from the inside out."
John Nolte of the conservative Breitbart News website said that the video "proves the CIA is hiring and actively looking to recruit the most immodest, narcissistic, grotesquely self-serving people in the world — Woke Millennials."
The video was made in an effort to increase diversity among its ranks and to recruit more women and persons of colour as undercover agents, analysts and technologists. READ MORE
Tucker takes aim at 'woke' CIA recruitment ad
Now The End Begins is your front line defense against the rising tide of darkness in the last Days before the Rapture of the Church
When you contribute to this fundraising effort, you are helping us to do what the Lord called us to do. The money you send in goes primarily to the overall daily operations of this site. When people ask for Bibles, we send them out at no charge. When people write in and say how much they would like gospel tracts but cannot afford them, we send them a box at no cost to them for either the tracts or the shipping, no matter where they are in the world. Even all the way to South Africa. We even restarted our weekly radio Bible study on Sunday nights again, thanks to your generous donations. All this is possible because YOU pray for us, YOU support us, and YOU give so we can continue growing.
But whatever you do, don't do nothing. Time is short and we need your help right now. If every one of the 15,860+ people on our daily mailing list gave $4.50, we would reach our goal immediately. If every one of our 150,000+ followers on Facebook gave $1.00 each, we would reach 300% of our goal. The same goes for our 15,900 followers on Twitter. But sadly, many will not give, so we need the ones who can and who will give to be generous. As generous as possible.
"Looking for that blessed hope, and the glorious appearing of the great God and our Saviour Jesus Christ;" Titus 2:13 (KJV)
"Thank you very much!" – Geoffrey, editor-in-chief, NTEB
Tech Monster Amazon Launches 'AWS Secret Region' To House Ultra-Classified CIA Spy Data In The Cloud
Amazon unveiled an AWS cloud computing region for the CIA and other intelligence community agencies developed specifically to host secret classified data.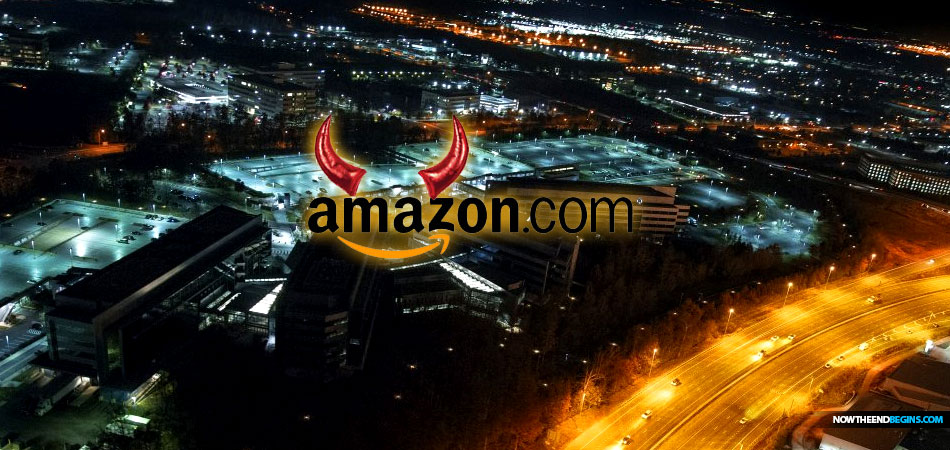 Amazon Web Services unveiled a cloud computing region for the CIA and other intelligence community agencies developed specifically to host secret classified data.
EDITOR'S NOTE: Conflict of interest? You bet'cha. Amazon, which owns the fake news company The Washington Post, has launched a cloud server to host all the CIA's ultra-classified, top-secret info. The WashPo is not known for reporting overly true news anyway, but now with this $600 million dollar deal with the CIA, the news is going to get much more fake than it is at the current moment. Should Americans be concerned that Amazon is just about the most powerful company on the face of the Earth, who also has access to secret CIA data? It boggles the mind. 
The Amazon AWS Secret Region will allow the 17 intelligence agencies to host, analyze and run applications on government data classified at the secret level through the company's $600 million C2S contract, brokered several years ago with the CIA. AWS already provides a region for the intelligence community's top secret data.
"Today we mark an important milestone as we launch the AWS Secret Region," said Teresa Carlson, vice president of AWS Worldwide Public Sector. "AWS now provides the U.S. intelligence community a commercial cloud capability across all classification levels: unclassified, sensitive, secret and top secret. The U.S. intelligence community can now execute their missions with a common set of tools, a constant flow of the latest technology and the flexibility to rapidly scale with the mission."
Amazon Is Most Certainly Connected To The CIA:
The AWS Secret Region is essentially its own commercial data center air-gapped—or shut off—from the rest of the internet. CIA Chief Information Officer John Edwards views the new region as a key step in commercial cloud computing technology that has already changed the way the IC handles data and addresses cybersecurity.
In addition to hosting, storing, analyzing and allowing various applications to ingest classified data, AWS also stood up an IC Marketplace, which allows intelligence agencies to download, test and buy software from companies based in Silicon Valley and elsewhere. Cloud computing, Edwards said, is game-changing technology that provides a constant stream of innovation and is more secure than the CIA's own internal data centers.
"The AWS Secret Region is a key component of the intel community's multi-fabric cloud strategy. It will have the same material impact on the IC at the Secret level that C2S has had at Top Secret," Edwards said in a statement.
Establishing Cloud Dominance?
Amazon Web Services is the most profitable division of business giant Amazon, and it is recognized as the dominant private-sector commercial cloud services provider, serving major customers like Netflix. AWS further signaled its intent to corner the growing $8.5 billion federal cloud computing market in opening a new East Coast corporate headquarters in Fairfax County and unveiling a new computing region for government customers. The company also recently announced it can host the Defense Department's most sensitive, unclassified data.
The AWS Secret Region strengthens AWS' position as "a dominant player" in the federal cloud computing market, according to Katell Thielemann, research vice president at Gartner, Inc.
The Defense Department, which spends some $40 billion on IT each year, has the most unlocked potential in cloud computing spend, and AWS, Microsoft and IBM each have early contracts in place to serve military agencies.
The AWS Secret Region will also be available to non-intelligence community agencies with appropriate secret-level network access, like military agencies, according to an AWS official, but they would have to use their own contract vehicles and not the C2S contract.
Thielemann said the secret region is likely to entice new customers who favor speed to market and rapid innovation. It will also be attractive for agencies with large mixtures of both secret and top secret data.
"One of the big things is that AWS has had an impact with regard to the ability of organizations under the IC umbrella to better share information," Thielemann said. "They have an ability to bring new tools into the environment that were very difficult to adopt previously—things like geospatial tools, advanced analytics and data dissemination. What is compelling about cloud environments and the reason why the rest of the world has ran to them is that once you're in these more modern platforms, you're no longer beholden to a hardware-centric view of the world." source
---
After 9/11 Attacks People Stopped Asking Whatever Happened To The Missing $2.3 Trillion Dollars At Pentagon
Sources from inside the Pentagon have confirmed to us that all those rooms where the Pentagon was hit were cleaned out 24 hours before the explosion.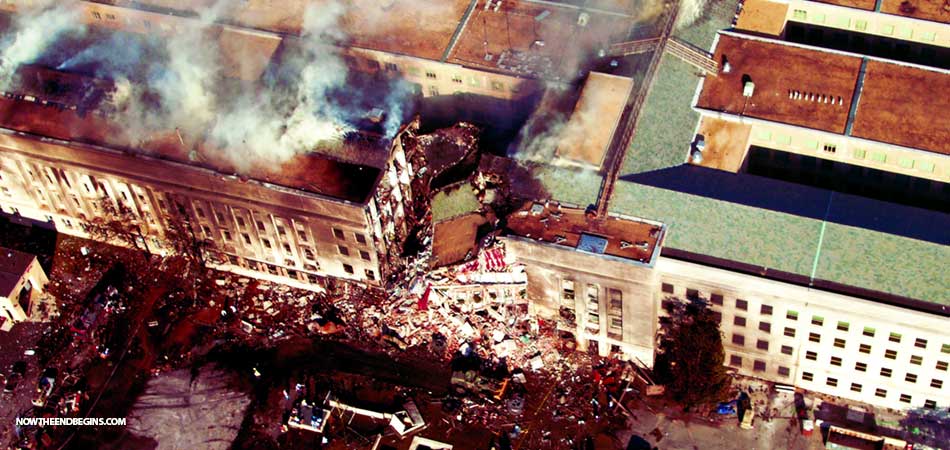 Sources from inside the Pentagon have confirmed to us that all those rooms where the Pentagon was hit were cleaned out 24 hours before the explosion.
One day before the Pentagon was hit by a cruise missile, Don Rumsfeld was on camera talking about the "waste and corruption" in the Pentagon. He also mentioned the little tidbit of $2.3 TRILLION DOLLARS that could somehow not be accounted for. The very next day, September 11, 2001, an event would take place that would forever stop people from asking what happened to that money.
The section of the Pentagon that was targeted was an area that contained large amounts of financial records, and had a large number of people working there who were accountants. The people who handle the flow of money in and out of the Pentagon. People naturally assume that all those records were burned up in the explosion, but that is not the case. Sources from inside the Pentagon have confirmed to us that all those rooms where the Pentagon was hit were cleaned out 24 hours before the explosion. The explosion was simply to cover those tracks to make it untraceable…or so they thought.
So where did the money go?
If you have not read our article on why an airplane never hit the Pentagon, please click on the link to read it now. But suffice to say, it was hit and there was an explosion. And in the aftermath of all that carnage, people no longer seemed to care about what happened to all that money. But it surely went somewhere.
We now know that all those funds, and billions more, were absorbed into the shadow government to finance blacks ops around the globe. It is outrageously expensive to fund and equip mercenary forces and send them out to conduct covert black operations 24 hours per day, 7 days a week. Anyone who is a fan of Prison Break knows exactly what I am talking about, The Company is real.
Sean Hannity silenced by 'The Company' from talking about Seth Rich:
This is what it looks like when people who get too close to the truth are silenced. Just as he was about to drop a bombshell, Hannity was silenced by the same powerful people who took the missing $2.3 trillion dollars. 
How much do you think it costs to seamlessly execute people like Seth Rich, Andrew Breitbart and Tom Clancy? Do you think that's cheap? It's not. Former "alphabet" agent Jim Garrow told me personally on my radio show back in 2013 that both Clancy and Breitbart were shadow government hits. Just last week, Fox News' Sean Hannity was warned to stop talking about the killing of Seth Rich, and was successfully silenced.
But that $2.3 trillion didn't last forever, and just a few years ago another $6 billion "went missing" to continue funding covert black ops. The shadow government is this country is how Lincoln and Kennedy were assassinated, how the Federal Reserve came into being, how 9/11 happened, how Osama Bin Laden could never be caught and when it was claimed he was finally caught, not one shred of proof has ever surfaced.
The shadow government is real, they read this article and stored it in the Utah Data Center before I even hit the "publish" tab on my computer. But don't you worry about that, just go back to sleep and forget all about that $2.3 trillion.
Everyone else has.
---