"Ye serpents, ye generation of vipers, how can ye escape the damnation of hell?" Matthew 23:33 (KJV)
CLICK HERE TO LISTEN LIVE when the show starts TONIGHT at 9:00PM EST!
Contrary to what science, religion, or worldly education has taught you, there is no "nothingness" after death. There is also no such thing as "nothingness" in Hell. Don't believe the religious heresies that come from Jehovah's Witness or Seventh day Adventist that teaches you there is no literal fire in Hell and no eternal torment. They are both very real.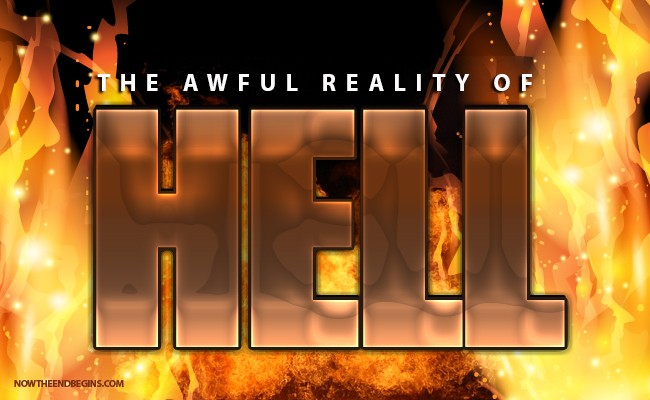 In this live, 2-hour episode of Rightly Dividing, we look at a place called Hell. We will show you it's exact location, it's precise temperature, what life is like there, who will be there, and most important, how you can be 100% assured of never having to ever go there.
STUDY GUIDE: 6 Horrific Facts About Hell That Your Pastor Never Told You
With your radio host and bible teacher, Geoffrey Grider of Now The End Begins.
CLICK HERE to listen live when the show starts TONIGHT at 9:00PM EST

NTEB is run by end times author and editor-in-chief Geoffrey Grider. Geoffrey runs a successful web design company, and is a full-time minister of the gospel of the Lord Jesus Christ. In addition to running NOW THE END BEGINS, he has a dynamic street preaching outreach and tract ministry team in Saint Augustine, FL.