Breaking News…
Who controls America? I'll give you three guesses and the first two don't count. For all those of you who believe that Obama is controlled by Muslim interests, guess what? You're right!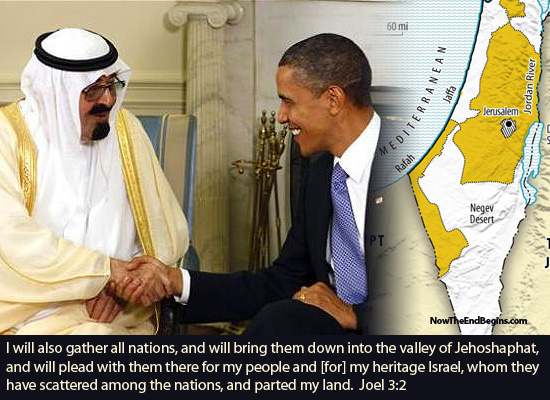 Saudi Arabia has threatened to prop up President Mubarak if the White House tries to force a swift change of regime in Egypt. In a testy personal telephone call on January 29, King Abdullah told President Obama not to humiliate Mr Mubarak and warned that he would step in to bankroll Egypt if the US withdrew its aid programme, worth $1.5 billion annually. America's closest ally in the Gulf made clear that the Egyptian President must be allowed to stay on to oversee the transition towards peaceful democracy and then leave with dignity. "Mubarak and King Abdullah are not just allies, they are close friends, and the King is not about to see his friend cast aside and humiliated," a senior source in the Saudi capital told The Times." source – The Times UK
Seems that when Muslims say jump, Obama says "how high?"

NTEB is run by end times author and editor-in-chief Geoffrey Grider. Geoffrey runs a successful web design company, and is a full-time minister of the gospel of the Lord Jesus Christ. In addition to running NOW THE END BEGINS, he has a dynamic street preaching outreach and tract ministry team in Saint Augustine, FL.