Now The End Begins has long reported on Obama's preparations for "civil unrest" in America. He has personally authorized the purchase of millions of dollars worth of military-styled riot equipment, and billions of rounds of hollow point bullets. Provisions in Obamacare mandate forced home inspections, and Obama has personally asked the courts for warrantless cell phone wiretapping authority.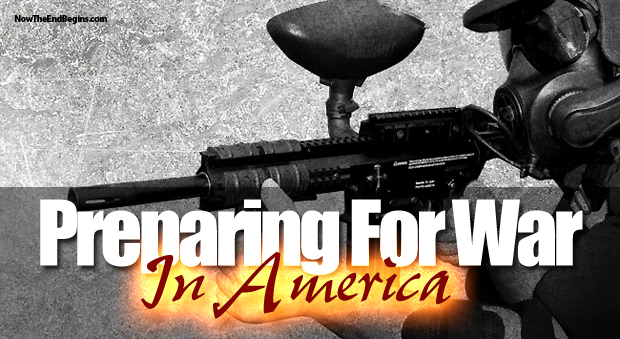 The Boston Marathon bombings from last year were used as a thinly-veiled excuse to run a test trial of imposed martial law for a 24-hour period. The test was very successful. America's next big war will be right at home, a civil war between the government and governed. Are you ready for what comes next?
<<Click Here To Read This Amazing Story<<

NTEB is run by end times author and editor-in-chief Geoffrey Grider. Geoffrey runs a successful web design company, and is a full-time minister of the gospel of the Lord Jesus Christ. In addition to running NOW THE END BEGINS, he has a dynamic street preaching outreach and tract ministry team in Saint Augustine, FL.