Thug life at 1600
Are you kidding me? What is this "artist" doing performing at the White House? Is there no shame, is there no decency left in America? Where is the liberal outage at someone who advocates killing cops performing at the White House? Under Obama, America has not just gone Socialist, we've gone ghetto.
"First Lady Michelle Obama has scheduled a poetry evening for Wednesday, and  she's invited several poets, including a successful Chicago poet and rapper,  Lonnie Rashid Lynn, Jr., AKA "Common." However, Lynn is quite controversial, in  part because his poetry includes threats to shoot police and at least one  passage calling for the "burn[ing]" of then-President George W. Bush.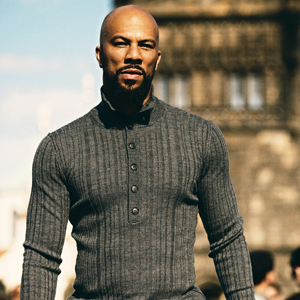 Back in 2003, First Lady Laura Bush held a poetry evening, and she invited  several poets to reprise the work of Emily Dickinson, Langston Hughes and Walt Whitman.  Although none of those poets had urged violence against a president, Bush  canceled the event after left-of-center poets protested and threatened to disrupt the event. Read what masterfully wordsmithing that proceeds forth from the pen of Common.
Common's lyrics from "A Letter To The Law"
No looking back cos' in back is what's done
Tell the preacher, God got more than one son
Tell the law, my Uzi weighs a ton
I walk like a warrior,
from them I won't run
I got the black strap to make the cops run
They watching me, I'm watching them
Them dick boys got a lock of c*** in them
My people on the block got a lot of pac in them
and when we roll together
we be rocking them to sleep
Burn a Bush cos' for peace he no push no button
Killing over oil and grease
no weapons of destruction
How can we follow a leader when this a corrupt one
The government's a g-unit and they might buck young black people
Black people In the urban area one
I hold up a peace sign, but I carry a gun.
Peace, ya'll." source – Daily Caller
This is what our White House has been reduced to, thugs, liars and gangsters. America, if you are not yet ashamed of our President and his First Thug gangsta' wife, you should be.

NTEB is run by end times author and editor-in-chief Geoffrey Grider. Geoffrey runs a successful web design company, and is a full-time minister of the gospel of the Lord Jesus Christ. In addition to running NOW THE END BEGINS, he has a dynamic street preaching outreach and tract ministry team in Saint Augustine, FL.