Dreams from al-Qaeda
Is it narcissism, is it insanity, or is it just because he knows that the people who support him are so eager to believe anything he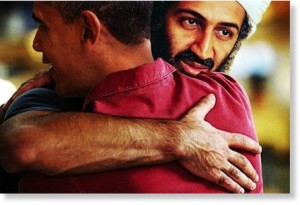 says that truth is no longer even necessary even part of the time? Whatever the case, "Bold Face Liar" Barry Soetoro continues his reign unhindered by factual assertions.
From NRO: In his first press conference in four months, President Obama assured reporters that al-Qaeda terrorists "are less likely to be able to carry out spectacular homeland attacks like 9/11."
The president's statement comes in the midst of concerns about the group's resurgence, which earlier this week prompted the closure of American embassies throughout the Middle East. Non-essential personnel were evacuated earlier today from the American consulate in Lahore, Pakistan.
The president also reiterated that while "core al-Qaeda is on its heels, has been decimated," it has "metastasized" into regional groups that threaten the United States on a smaller scale than the original terror organization. source – NRO

NTEB is run by end times author and editor-in-chief Geoffrey Grider. Geoffrey runs a successful web design company, and is a full-time minister of the gospel of the Lord Jesus Christ. In addition to running NOW THE END BEGINS, he has a dynamic street preaching outreach and tract ministry team in Saint Augustine, FL.