Our leaky border with Mexico about to bite us. Hard.
U.S. border guards got a surprise when they searched a Mexican BMW and found a hardline Muslim cleric – banned from France and Canada – curled up in the boot. Said Jaziri, who called for the death of a Danish cartoonist that drew pictures of the prophet Mohammed, was being smuggled into California when he was arrested, along with his driver Kenneth Robert Lawler. The 43-year-old was deported from Canada to his homeland Tunisia in 2007 after it emerged he had lied on his refugee application about having served jail time in France.
His fire and brimstone sermons and rabble-rousing antics catapulted him into the public eye during his short tenure as imam at a Montreal mosque. He branded homosexuality a disease and led protests over cartoonist Kurt Westergaard's illustrations poked fun at Islam and were published in a Danish newspaper in 2006. He also caused anger when he campaigned for a bigger mosque to accommodate Montreal's burgeoning Muslim population. Jaziri had allegedly paid a Tijuana-based smuggling cartel $5,000 to take him across the border near Tecate, saying he wanted to be taken to a 'safe place anywhere in the U.S.'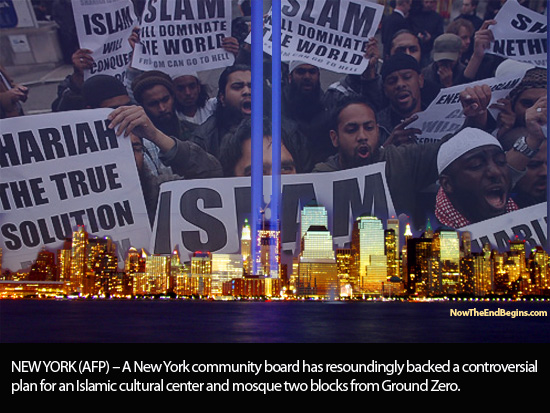 According to the court documents, a Mexican guide led Jaziri and a Mexican immigrant over the border fence near Tecate. They then trekked across the rugged terrain under cover of darkness to a spot popular for drivers who pick up immigrants for smuggling runs into San Diego. He allegedly told officials he had flown from Africa to Europe, then to Central America and Chetumal, Mexico, on the Mexico-Belize border, where he took a bus to Tijuana. source – Daily Mail UK
Man-caused disasters
Memo to Janet Napolitano – WAKE UP!!!!!!!!!!!!!!!!!!!!!!!
Click here to read about the Muslim plan for America…

NTEB is run by end times author and editor-in-chief Geoffrey Grider. Geoffrey runs a successful web design company, and is a full-time minister of the gospel of the Lord Jesus Christ. In addition to running NOW THE END BEGINS, he has a dynamic street preaching outreach and tract ministry team in Saint Augustine, FL.