Obama is either ignorant of how Islamic terror works or is enabling it
"Al-Qaeda has been decimated, and ISIS is a JV team" – Barack Hussein Obama, New Yorker Magazine interview
The Islamic State is an increasingly menacing threat to the Middle East, and the extremist group uses brutal tactics and propaganda to instill fear in their enemies.
And now they have threatened to raise their flag over the White House, according to a Vice documentary published on the same day that President Barack Obama authorized airstrikes on ISIS in Iraq if U.S. personnel are threatened.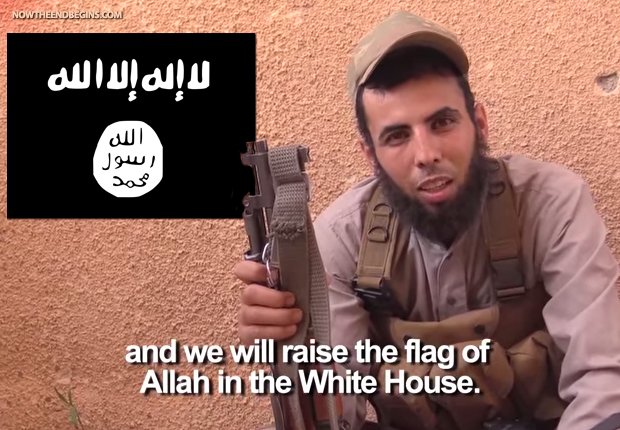 The Vice News documentary, part one of five on the well-armed and battle-hardened group of extremists rampaging through northern Syria and Iraq, provides an unprecedented look at ISIS militants and converts in their de facto capital of Raqqa in Syria.

NTEB is run by end times author and editor-in-chief Geoffrey Grider. Geoffrey runs a successful web design company, and is a full-time minister of the gospel of the Lord Jesus Christ. In addition to running NOW THE END BEGINS, he has a dynamic street preaching outreach and tract ministry team in Saint Augustine, FL.