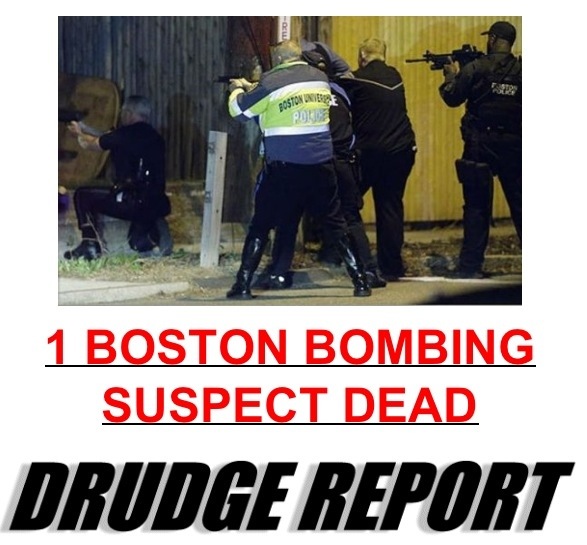 WATERTOWN, Mass. (AP) — Two suspects in the Boston Marathon bombing killed an MIT police officer, injured a transit officer in a firefight and threw explosive devices at police during their getaway attempt in a long night of violence that left one of them dead and another still at large Friday, authorities said as the manhunt intensified for a young man described as a dangerous terrorist.
The suspects were identified to The Associated Press as coming from the Russian region near Chechnya, which has been plagued by an Islamic insurgency stemming from separatist wars. A law enforcement intelligence bulletin obtained by the AP identified the surviving bomb suspect as Dzhokhar A. Tsarnaev, a 19-year-old who had been living in Cambridge, just outside Boston, and said he "may be armed and dangerous." source – AP

NTEB is run by end times author and editor-in-chief Geoffrey Grider. Geoffrey runs a successful web design company, and is a full-time minister of the gospel of the Lord Jesus Christ. In addition to running NOW THE END BEGINS, he has a dynamic street preaching outreach and tract ministry team in Saint Augustine, FL.