Advertise On Now The End Begins. Every month, over 1 million unique visitors arrive at our site. While almost 75% are from the United States, people from nearly every country on earth come visit us for hard-hitting news stories and insights to bible prophecy.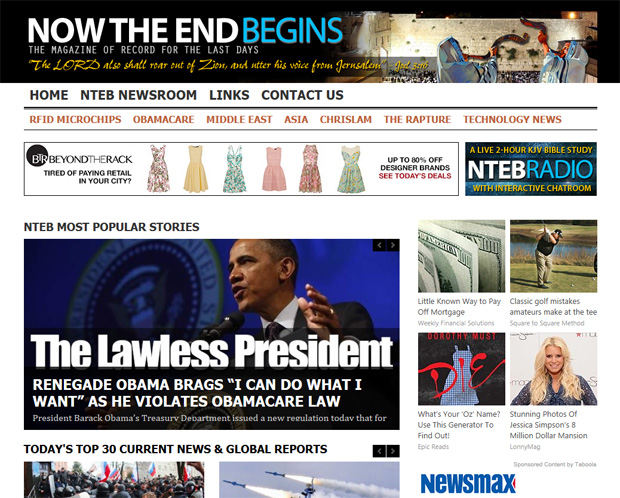 We offer a constantly-updated combination of the finest aggregate news from every corner of the globe, as well as candid, honest and refreshing original news stories on the issues that affect you. Our readers trust us to keep them informed, and they trust us to tell them the truth. We do.
When you advertise on NTEB, you are joining an online fellowship of millions of bible believing Christians who are not ashamed of the name of our Lord and Savior Jesus Christ. We don't accept all advertisers, and take great care with what we offer our readers.
Contact us today, and let's discuss your marketing plans and goals to see if NTEB is a good fit for you. We look forward to speaking with you soon.