Facebook-owned Oculus VR has no plans to prevent the adult entertainment industry from using its Rift virtual reality headset, which is scheduled to launch as a consumer product within the first quarter of 2016, according to Oculus founder Palmer Luckey.
"Mortify therefore your members which are upon the earth;fornication, uncleanness, inordinate affection, evil concupiscence, and covetousness, which is idolatry:" Colossians 3:5 (KJV)
Asked about plans to block any X-rated content or apps during a panel at the first Silicon Valley Virtual Reality Conference in San Jose, Calif., on Monday, Luckey responded: "The rift is an open platform. We don't control what software can run on it," adding: "And that's a big deal."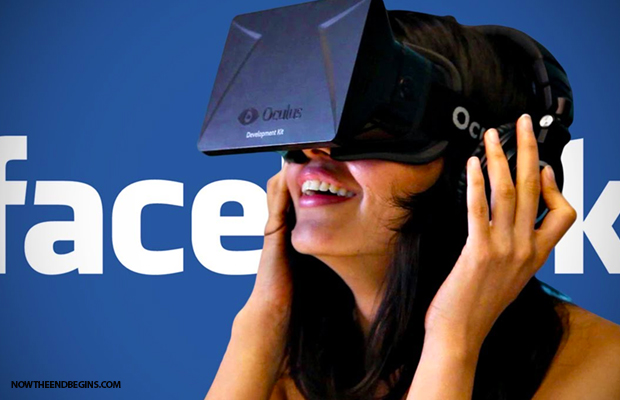 Luckey's remarks stood out as most of his fellow panelists tried to dodge controversial questions around topics like adult entertainment as well as motion sickness and other side effects of using virtual reality headsets.
If you think that crack is bad and destroys lives, just wait until 3D virtual porn gets a hold of people. If Facebook was really so concerned about "creating safe communities" they could easily block porn from being run on their new device. But they don't want to do that. They will not allow photos of breastfeeding mothers on your Facebook page, but 3D porn fed directly into your brain from a futuristic new device? No problem.
Facebook is sliding into the porn business passively. They are not actively doing it, but "hey, if you want to use our new platform for porn we throw our hands up in the air and claim helplessness."
Hopefully, Oculus VR, like Google Glass before it, will be a spectacular failure that people reject. Pray that it is.

NTEB is run by end times author and editor-in-chief Geoffrey Grider. Geoffrey runs a successful web design company, and is a full-time minister of the gospel of the Lord Jesus Christ. In addition to running NOW THE END BEGINS, he has a dynamic street preaching outreach and tract ministry team in Saint Augustine, FL.