Posts tagged
Are You In?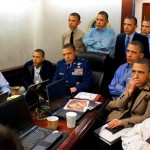 Never mind spiking the football after Osama bin Laden's death; President Obama has turned his re-election campaign into one big end-zone dance. And last night, on national TV, he practically claimed "Mission Accomplished."
It's not just premature; it's shameless. Obama flew to Afghanistan ostensibly to sign a "strategic partnership" agreement with Afghan President Hamid Karzai. But Obama's real point was impossible to miss: to air a dramatic, taxpayer-funded campaign ad with a high-value, if expensive, backdrop — and claim credit for ending two wars in that region.
"Over the last three years, the tide has turned. We broke the Taliban's momentum. We've built strong Afghan Security Forces. We devastated al Qaeda's leadership," the prez boasted. "And one year ago, from a base here in Afghanistan, our troops launched the operation that killed Osama bin Laden.
Are there no depths to which Obama won't stoop to get re-elected?
He spoke of emerging from "a decade of conflict abroad and economic crisis at home." It's time, he said "to renew America." Taxpayers should send him a bill. Let's stipulate, yet again: Obama deserves gratitude for OK'ing the SEALs' mission. Right after bin Laden's demise, we wrote: "Three cheers for the president."
We noted that, despite his earlier opposition to Team Bush practices that figured in bin Laden's takedown — i.e., terrorist interrogations and keeping Gitmo open — Obama "chose policy continuation over partisan advantage-taking." The result, we said, was "two bullets in Osama's head — a very good day's work."
The president, for his part, vowed at the time not to "spike the football" — to boast excessively about the deed. Maybe he should've added: except during election season. In the last few days, he has:
* Launched a campaign ad with Bill Clinton touting the accomplishment — and suggesting, ludicrously, that Mitt Romney wouldn't have made the same call.
* Dispatched Vice President Joe Biden to drive the point home in speeches.
* Bragged about the mission himself and suggested — misleadingly — that in 2007 Romney doubted that killing bin Laden was worth the effort.
"I assume that people meant what they said when they said it," Obama huffed this week, in a clear reference to Romney's '07 remark. "That's been at least my practice."
(Except, perhaps, regarding footballs . . .)
Whatever happened to speak softly and carry a big stick? When it comes to bin Laden, Obama can't seem to shut up. Too bad. Because, this is one subject where humility is warranted.
For starters, it was SEAL Team 6 that actually dispatched the terror chief, even if the prez gave the OK. A number of SEALs now are reportedly slamming Obama for using them as "ammunition" for his re-election bid.
As Sen. John McCain — a true American hero — put it: Heroes don't brag. As for ending the wars in the region, Obama's spin is, let's say . . .interesting. For one thing, Afghanistan's future, particularly with US troops drawing down, remains an open question, to say the least.
Even Iraq's fate is unclear. (And by the way, any success there might have at least something to do with President George W. Bush's surge in 2007 — not that Obama, who opposed it, would note that.) Trouble is, Obama has little else to crow about. And that's sad news for America — in more ways than one. source – NY Post
Obama goes FORWARD in 2012, are you in?
The Obama campaign apparently didn't look backwards into history when selecting its new campaign slogan, "Forward" — a word with a long and rich association with European Marxism.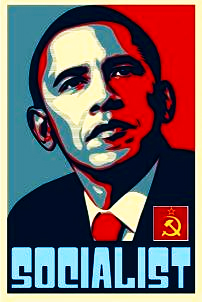 Many Communist and radical publications and entities throughout the 19th and 20th centuries had the name "Forward!" or its foreign cognates. Wikipedia has an entire section called "Forward (generic name of socialist publications).
"The name Forward carries a special meaning in socialist political terminology. It has been frequently used as a name for socialist, communist and other left-wing newspapers and publications," the online encyclopedia explains.
The slogan "Forward!" reflected the conviction of European Marxists and radicals that their movements reflected the march of history, which would move forward past capitalism and into socialism and communism.
The Obama campaign released its new campaign slogan Monday in a 7-minute video. The title card has simply the word "Forward" with the "O" having the familiar Obama logo from 2008. It will be played at rallies this weekend that mark the Obama re-election campaign's official beginning.
There have been at least two radical-left publications named "Vorwaerts" (the German word for "Forward"). One was the daily newspaper of the Social Democratic Party of Germany whose writers included Friedrich Engels and Leon Trotsky.
It still publishes as the organ of Germany's SDP, though that party has changed considerably since World War II. Another was the 1844 biweekly reader of the Communist League. Karl Marx, Engels and Mikhail Bakunin are among the names associated with that publication.
East Germany named its Army soccer club ASK Vorwaerts Berlin (later FC Vorwaerts Frankfort).
Vladimir Lenin founded the publication "Vpered" (the Russian word for "forward") in 1905. Soviet propaganda film-maker Dziga Vertov made a documentary whose title is sometimes translated as "Forward, Soviet" (though also and more literally as "Stride, Soviet").
Conservative critics of the Obama administration have noted numerous ties to radicalism and socialists throughout Mr. Obama's history, from his first political campaign being launched from the living room of two former Weather Underground members, to appointing as green jobs czar Van Jones, a self-described communist. source – Washington Times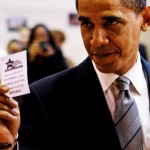 2012 US Presidential election votes will be counted in Spain. Electronic voting machines, used in US elections, have repeatedly been shown by experts to be prone to fraud.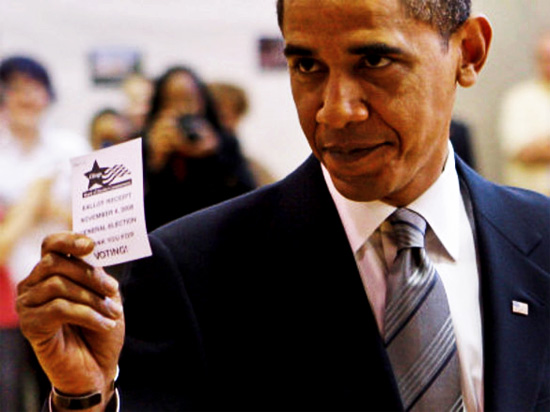 "When the Spanish online voting company SCYTL bought the largest vote processing corporation in the United States, it also acquired the means of manufacturing the outcome of the 2012 election. For SOE, the Tampa based corporation purchased by SCYTL in January, supplies the election software which records, counts, and reports the votes of Americans in 26 states 900 total jurisdictions across the nation." The fact that the same company will have first count on all votes made in 14 US states and hundreds of jurisdictions in 12 others, and the stage is set for election fraud on a scale unimaginable just a decade ago. SCYTL self-proclaimed the security of its systems,  but when the machines were used in the District of Columbia, the University of Michigan fight song "The Victors" was suddenly heard after the casting of each ballot. The system had been hacked by U of M computer teachers and students, in order to demonstrate their susceptibilities.
Over the past decade, reports from MIT, Caltech, and Carnegie-Melon have repeatedly documented that voting machines, used in the US, are susceptible to fraud. Civil right organizations, have likewise objected to the electronic voting machines used in the US. Presidential Election Votes Will Be Counted in Spain http://www.scribd.com/doc/89464081/2 Internet Voting Arrives . . . But Is It Secret and Secure?http://www.foxnews.com/scitech/2010/11/01/internet-voting-secret-safe/#ixzz1s65SMYfM  3 05-00-00 Validating Voting Machine Softwarehttp://www.scribd.com/doc/36630297/ 4 05-05-19 MIT-Caltech: Auditing Technology for Electronic Voting http://www.scribd.com/doc/36629558/ 5 10-10-06 US Electronic Voting Machines – Made to Defraud – Wired Magazine http://www.scribd.com/doc/47833408/ 6 1 10-08-28 Common Cause Voting Machines Report Malfunction and Malfeasancehttp://www.scribd.com/doc/36565560/ 7 10-04-19 Brennan Center for Justice Notice in Re: Unprecleared Voting Machines – violation of the voting acthttp://www.scribd.com/doc/36565891/ source – CNN