Rogue Obama Says He Will Bypass Congress and 'Go It Alone'
A law unto himself
"Neither shall he regard the God of his fathers, nor the desire of women, nor regard any god: for he shall magnify himself above all." Daniel 11:37
In an interview with KOAA-TV, a local news channel from Colorado Springs, Colorado, President Obama says if Congress is not willing to pass legislation he wants, he will do it himself in order to win another term.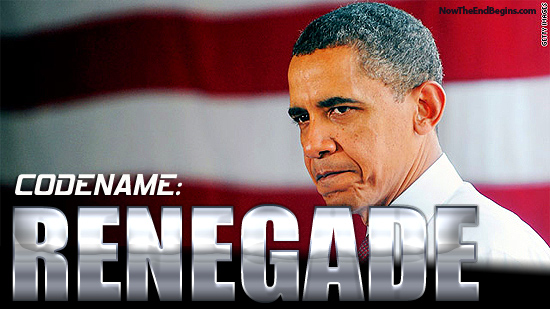 Rob Quirk, KOAA-TV: "And one year from today we will know if this a one-term or two-term president. So, I asked the president what will it take from now until then to not only win Colorado again, but reelection as well."
President Obama: "Well, what we're going to have to do is continue to make progress on the economy over the next several months. And where Congress is not willing to act, we're going to go ahead and do it ourselves. But it would be nice if we could get a little bit of help from Capitol Hill." source – Real Clear Politics
| | | |
| --- | --- | --- |
| | Print article | This entry was posted by NTEB News Desk on December 14, 2011 at 2:42 pm, and is filed under Obama. Follow any responses to this post through RSS 2.0. Both comments and pings are currently closed. |
No comments yet.

about 4 days ago - 268 comments
On Sunday evening, starting at 8:45PM EST, our THE WISE SHALL UNDERSTAND Radio Show will be broadcasting live this very important show. There will be a live chat room, a free gospel tract giveaway, and we will be taking your calls and questions all until 11:00PM EST.
Comments are closed.