Obama's Plan To Bring 50 Million Muslim Immigrants To America
The United Muslim States of Americanistan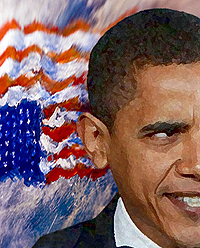 The shocking plan by Obama to first grant amnesty to the 12 million illegal immigrants already in this country, and then, to bring in an estimated 50 million Muslim immigrants to change the voting blocs that exists now.
That would allow the Muslims to take over legally, by voting their way in. Not a shot would have to be fired.
Is it true?…could this really be happening?
Watch and decide for yourself…

about 3 days ago - 51 comments
President Vladimir Putin rebuffed a warning from U.S. President Barack Obama over Moscow's military intervention in Crimea, saying on Friday that Russia could not ignore calls for help from Russian speakers in Ukraine.
Comments are closed.