New Danger As Japan's Reactor No.3 Fails
Nuclear dangers rise
(Reuters) – A quake-hit Japanese nuclear plant reeling from an explosion at one of its reactors has also lost its emergency cooling system at another reactor, Japan's nuclear power safety agency said on Sunday. The emergency cooling system is no longer functioning at the No.3 reactor at Tokyo Electric Power Co's Fukushima Daiichi nuclear power facility, requiring the facility to urgently secure a means to supply water to the reactor, an official of the Japan Nuclear and Industrial Safety Agency told a news conference.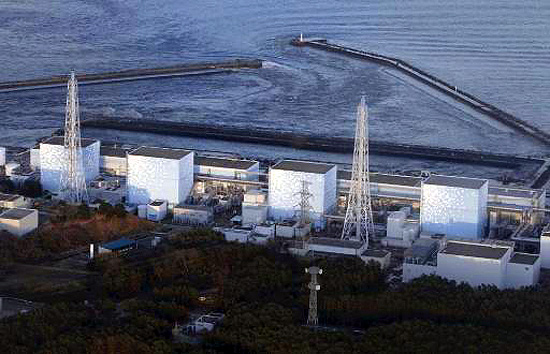 On Saturday, an explosion blew off the roof and upper walls of the building housing the facility's No. 1 reactor, stirring alarm over a possible major radiation release, although the government later said the explosion had not affected the reactor's core vessel and that only a small amount of radiation had been released.
The nuclear safety agency official said there was a possibility that at least nine individuals had been exposed to radiation, according to information gathered from municipal governments and other sources. source – Reuters
| | | |
| --- | --- | --- |
| | Print article | This entry was posted by NTEB News Desk on March 12, 2011 at 2:39 pm, and is filed under Aisa. Follow any responses to this post through RSS 2.0. Both comments and pings are currently closed. |

about 1 month ago - 11 comments
Five millions tons of rubbish made up of devastated homes, boats, cars and businesses is making its way across the Pacific Ocean following the 2011 tsunami in Japan. Scientists have already discovered debris on the west coast but their latest findings suggest California is expected to be hit with a deluge all at once.
Comments are closed.