Giant Statue Of Jesus Raised Up In Midst Of Syrian War
BEIRUT –  In the midst of a conflict rife with sectarianism, a giant bronze statue of Jesus has gone up on a Syrian mountain, apparently under cover of a truce among three factions in the country's civil war.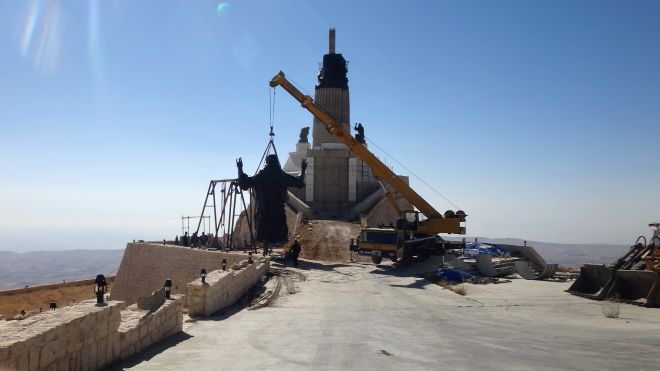 Jesus stands, arms outstretched, on the Cherubim mountain, overlooking a route pilgrims took from Constantinople to Jerusalem in ancient times. The statue is 40 feet tall and stands on a base that brings its height to 105 feet, organizers of the project estimate.
That the statue made it to Syria and went up without incident on Oct. 14 is remarkable….CLICK HERE to read more!
Related

about 7 months ago - 13 comments
The US State Department signaled that it would not insist that Syrian President Bashar Assad produce the list Saturday, the end of a seven-day period spelled out in the framework deal that Washington and Moscow announced last weekend in Geneva.
Comments are closed.