Intel Labs Creating Implantable Mark Of The Beast Mind Control Processor Chip
The dawn of the computer-controlled human
"And he causeth all, both small and great, rich and poor, free and bond, to receive a mark in their right hand, or in their foreheads: And that no man might buy or sell, save he that had the mark, or the name of the beast, or the number of his name." Revelation 13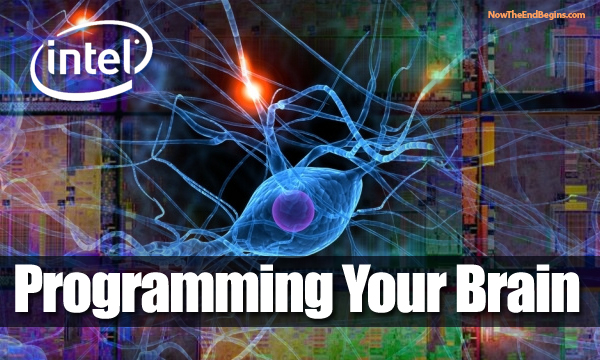 For some time now, scientists have been working on the fusion of human beings and computer-controlled machines known as singularity. Computer chip giant Intel Labs has made some recent and stunning advances in refining this technology. When fully realized, this will be the heart and soul of the Mark of the Beast Surveillance System that will control the entire world. Sound far-fetched? Think again. Your whole world works that way right now. Even the Affordable Health Care Act, known as Obamacare, calls for regulations regarding implanting microchips into humans.
Right now, everywhere you look the RFID microchip is calling the shots. Obviously, your car is filled with them, but did you also know that washers and dryers, coffee makers, lamps, doorknobs and nearly everything run on electricity are now RFID enabled? This is being done to create a system that can include you, or lock you out. Participation in this exclusive club will require you willingly recieve the Mark of the Beast. Neutrality will not be allowed.
Intel calls this The Tomorrow Project, but it just might be here a whole lot sooner than that. And YOU need to know whats coming…
>>CLICK HERE TO READ THE REST OF THIS AMAZING STORY<<
| | | |
| --- | --- | --- |
| | Print article | This entry was posted by NTEB News Desk on October 30, 2013 at 4:37 pm, and is filed under Before Its News, Cashless Society, End Times, Headline News, Mark of the Beast, Nephilim, NTEB Radio, One World Government, One World Religion, Singularity, The 666 Surveillance System, TransHumanism. Follow any responses to this post through RSS 2.0. Both comments and pings are currently closed. |
about 5 days ago - 28 comments
Comments are closed.