Obama Considering Accepting Arab Financing To Whack Assad In Military Hit
The Chicago Way
Did John Kerry really say this at House Hearings on Syria today? No, wait, let me rephrase. Did John Kerry proudly and defiantly just say this at House Hearings on Syria today?
Yes, this is really what America has become in 2013, a "murder-for-hire" thug nation eager to do the bidding of wealthy Muslim countries for the right price. After all, Obama with much fanfare did bring the Chicago Way to the White House when he first began to occupy the president's chair in 2009.
You shouldn't be embarrassed to call yourself a Democrat or Republican, you should be embarrassed to call yourself an American.
From Wash Post: Secretary of State John Kerry said at Wednesday's hearing that Arab counties have offered to pay for the entirety of unseating President Bashar al-Assad if the United States took the lead militarily.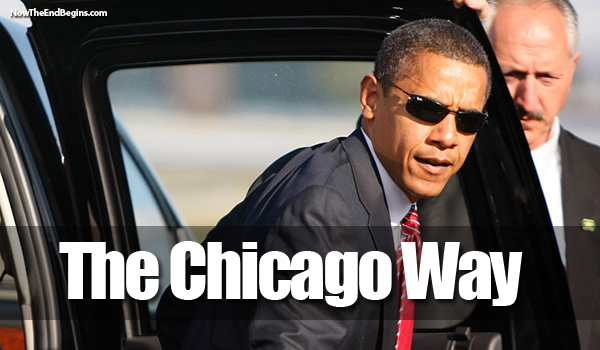 "With respect to Arab countries offering to bear costs and to assess, the answer is profoundly yes," Kerry said. "They have. That offer is on the table."
Asked by Rep. Ileana Ros-Lehtinen (R-Fla.) about how much those countries would contribute, Kerry said they have offered to pay for all of a full invasion.
"In fact, some of them have said that if the United States is prepared to go do the whole thing the way we've done it previously in other places, they'll carry that cost," Kerry said. "That's how dedicated they are at this. That's not in the cards, and nobody's talking about it, but they're talking in serious ways about getting this done. source – Washington Post
| | | |
| --- | --- | --- |
| | Print article | This entry was posted by NTEB News Desk on September 4, 2013 at 6:11 pm, and is filed under Americanistan, End Times, Islam, Islamic Terrorism, Liberals, Middle East, Muslim Brotherhood, New World Order, Obama, Politics, Washington. Follow any responses to this post through RSS 2.0. Both comments and pings are currently closed. |

about 2 days ago - 162 comments
On Sunday evening, starting at 8:45PM EST, our THE WISE SHALL UNDERSTAND Radio Show will be broadcasting live this very important show. There will be a live chat room, a free gospel tract giveaway, and we will be taking your calls and questions all until 11:00PM EST.
Comments are closed.