Video Proof That Obama's War In Syria Will Empower Demonic Muslim Cannibals
Something wicked this way comes
"For, lo, I will raise up a shepherd in the land, which shall not visit those that be cut off, neither shall seek the young one, nor heal that that is broken, nor feed that that standeth still: but he shall eat the flesh of the fat, and tear their claws in pieces. Woe to the idol shepherd that leaveth the flock! the sword shall be upon his arm, and upon his right eye: his arm shall be clean dried up, and his right eye shall be utterly darkened." Zechariah 11:16,17
Folks, this is out of control. Did you ever think that you would live to see the day when a Muslim-raised, American president would lead the United States into an attack on Syria to aid and support Islamic cannibals? Are you kidding me? Well, the bible said that in the last days we would see this all come to pass. Welcome to the last days….
RELATED AUDIO: Tune in this Sunday night at 9:00PM EST as we examine this in detail on our weekly live bible prophecy radio program
While Sen. John McCain plays poker, the war that is about to start could be a war that is fraught with prophetic overtones that leap right off the pages of the bible itself. Scripture declares that, during the time of the Great Tribulation, cannibalism will be on full display along with all the other demonic nastiness that mentioned in the book of Revelation and the Old Testament prophets. Think about that as you watch this video from Glenn Beck:
Why is Obama in such a fervor to attack Syria?
US President Barack Hussein Obama has been in a frenzied overdrive for the past week, beyond determined to attack Syria, and Damascus in particular. His main contention is that the Syrian government used chemical weapons against the Syria people, and now he wants to go in there and "teach Assad a lesson". As you know, the Syrian government has been at war for nearly two years with the rebels…the Al-Qaeda rebels.
Yes, that means that when America attacks Syria it will be in full support of our declared enemy, Al-Qaeda. And not just Al-Qaeda, but these "rebels" are demonic Muslim terrorists who delight in eating the flesh of their enemies.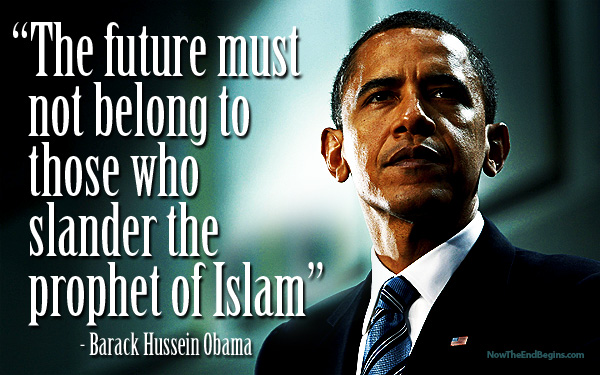 We will be keeping a close eye on the coming US attack on Syria and Damascus by Barack Obama and the all those he is duping into following him. Come to think of it, doesn't the Antichrist convince people to follow him in the Middle East to their doom as well?
| | | |
| --- | --- | --- |
| | Print article | This entry was posted by NTEB News Desk on September 4, 2013 at 1:14 pm, and is filed under Al-Qaeda, Arab Spring, End Times, Headline News, Islam, Islamic Terrorism, Israel, Jihad Islami, Liberals, Mark of the Beast, Martial Law, Middle East, Military, Obama, Prophecy, Psalm 83 War. Follow any responses to this post through RSS 2.0. Both comments and pings are currently closed. |

about 1 week ago - 39 comments
President Barack Obama and Secretary of State John Kerry secretly agreed to elevate Iran to the status of seventh world power, as a strong inducement for signing the interim nuclear accord in Geneva Sunday, Nov. 24, for living up to its obligations in the coming six months and for then signing a comprehensive agreement.
Comments are closed.