Iran Says Israel Will Be Attacked If US Strikes Syria
Behold the days of the prophets cometh
The Associated Press quoted Hossein Sheikholeslam, a member of Iran's Islamic Consultative Assembly, as saying that "the Zionist regime" — a reference to Israel — "will be the first victim of a military attack on Syria."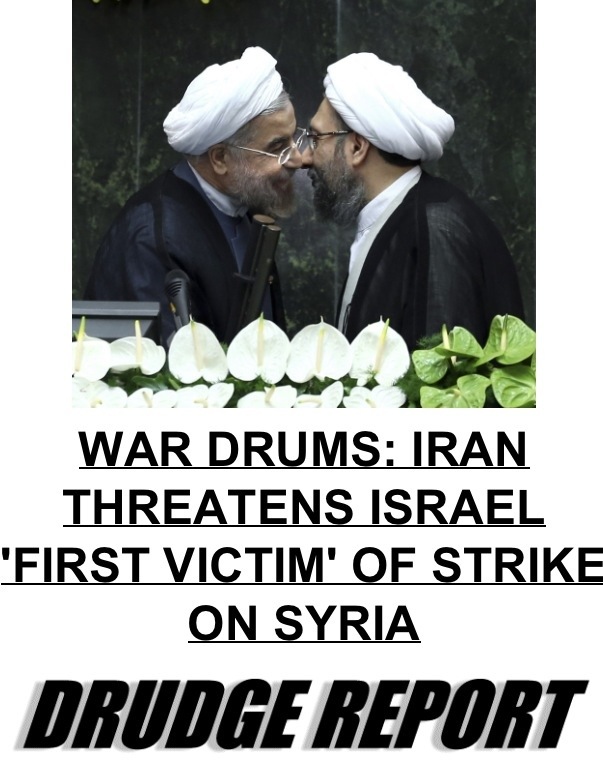 "And thou shalt come up against my people of Israel, as a cloud to cover the land; it shall be in the latter days, and I will bring thee against my land, that the heathen may know me, when I shall be sanctified in thee, O Gog, before their eyes." Ezekiel 38:16

With the White House closer to launching a surgical military strike on Syria, questions swirl over the extent to which such an attack could trigger a wave of terrorism directed at the U.S. and Israel.
Some analysts say that Hezbollah, the Iranian-backed Lebanese militia fighting in support of embattled Syrian President Bashar Assad, likely would be inspired to ramp up operations in Iran's "shadow war" with the U.S. and its allies.
Tensions between the West and Iran over the Islamic Republic's nuclear program have fueled the protracted and secretive war — a tit-for-tat exchange marked most often by operations and attacks carried out from the Middle East to Eastern Europe and Asia by Hezbollah and Israel's lead intelligence agency, the Mossad. source – Washington Post
| | | |
| --- | --- | --- |
| | Print article | This entry was posted by NTEB News Desk on August 27, 2013 at 2:53 pm, and is filed under Arab Spring, End Times, Hamas, Headline News, Islam, Islamic Terrorism, Israel, Jihad Islami, Liberals, Middle East, Military, Muslim Brotherhood, Nation Of Islam, Nuclear War, Obama. Follow any responses to this post through RSS 2.0. Both comments and pings are currently closed. |
about 3 days ago - 33 comments
Iran is moving ahead with testing more efficient uranium enrichment technology, a spokesman for its atomic energy agency said on Saturday, in news that may concern world powers who last month agreed a deal to curb Tehran's atomic activities.
Comments are closed.