NTEB EXCLUSIVE! Gay Activists and OWS Secret Plan To Crash Chick-Fil-A Appreciation Day On August 1
An NTEB NEWS EXCLUSIVE…
CLICK HERE to read all our Chick-fil-a related stories
This is a developing story…
Now The End Begins has seen a leaked memo from a high-ranking Chick-Fil-A source outlining that the LGBT Chick-Fil-A protesters in some states are planning on "hijacking" the dining rooms and drive-thru lanes of the restaurants and staging a "sit-in" on August 1 instead of their planned "same sex kiss-a-thon" on Friday August 3rd.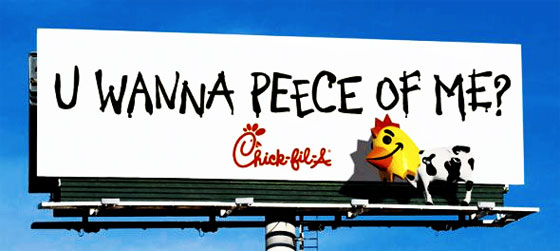 It is rumored that the Occupy Movement will be joining the LGBT.
Police departments are now being notified and preparing to deal with the protesters in case it turns violent. So if you are planning on going to Chick-fil-a tomorrow to support them, be ready for anything…
Related

about 4 months ago - 193 comments
Freedom of speech is out the window in Obama's America in 2013. Our Christian heritage and biblical values have no place in our rush to embrace the queer culture. What happened to Phil Robertson by the LGBT Nazis is a sobering warning to all those who dare to disagree with a way of life carried on by less than 9% of the population. And just for the record, the bible is 100% AGAINST all forms of homosexuality. Every bit of it.
Comments are closed.