Homeschooling

Anyone else here think its time to put God back into the public school system? 
LOS ANGELES (CBSLA.com) — Parents may have a new option when it comes to protecting their children while at school in the wake of the Connecticut school shootings.
A Salt Lake City, Utah, company called Amendment II is offering a "Ballistic Backpack" lined with carbon nanotube armor sewn into the rear of the pack and comes in boys, girls, and teen/young adult models.
Jill Stringham with Amendment II told KNX 1070 NEWSRADIO that the product is the result of the company's overall mission.
"Our goal has always been from the very beginning of this company is that we wanted to save lives, whatever level that is, we don't care, whether that is children or military or Secret Service or whoever it is," Stringham said. "Our passion and our goal and our science behind it is that we want to save lives."
The backpacks – which cost $300 – weigh just slightly more than a regular backpack and can be easily swung to the front of the body to be used as a shield, or even "serve as center of mass protection while fleeing the scene of the shooting," according to the company's product description.
Demand for the product spiked so quickly following the shootings on Dec. 14 at Sandy Hook Elementary School in Newtown, Conn., that the company's website has crashed at least once.
"[Customers] can't get through because it's taken them two to five minutes to upload our website," Stringham said.
The "Ballistic Backpack" was initially offered in different styles for boys, girls and teens before Amendment II announced those styles were "no longer available."
Other products being sold on the site include a tactical vest for children and designer armor for adults. Stringham said the company will not make any profit off of sales of the backpacks. source – CBS Los Angeles

Alberta's new Education Act 
"Woe unto them that call evil good, and good evil; that put darkness for light, and light for darkness; that put bitter for sweet, and sweet for bitter!" (Isaiah 5:20)
Under Alberta's new Education Act, homeschoolers and faith-based schools will not be permitted to teach that homosexual acts are sinful as part of their academic program, says the spokesperson for Education Minister Thomas Lukaszuk.
"Whatever the nature of schooling – homeschool, private school, Catholic school – we do not tolerate disrespect for differences," Donna McColl, Lukaszuk's assistant director of communications, told LifeSiteNews on Wednesday evening.
"You can affirm the family's ideology in your family life, you just can't do it as part of your educational study and instruction," she added.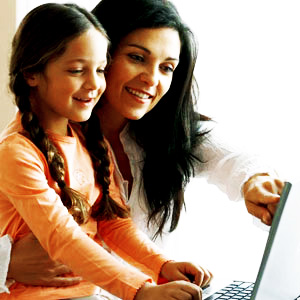 Reacting to the remarks, Paul Faris of the Home School Legal Defence Association said the Ministry of Education is "clearly signaling that they are in fact planning to violate the private conversations families have in their own homes."
"A government that seeks that sort of control over our personal lives should be feared and opposed," he added.
The HSLDA and other homeschooling groups warned this week that the new Alberta Education Act, which was re-tabled by Alison Redford's Progressive Conservative government on Feb. 14th to replace the existing School Act, threatens to mandate "diversity" education in all schools, including home schools.
Section 16 of the new legislation restates the current School Act's requirement that schools "reflect the diverse nature" of Alberta in their curriculum, but it adds that they must also "honour and respect" the controversial Alberta Human Rights Act that has been used to target Christians with traditional beliefs on homosexuality. 'School' is defined to include homeschoolers and private schools in addition to publicly funded school boards.
McColl emphasized that homeschoolers were already included in the current definition of 'school' in the School Act, going back to 1988 or longer. And Section 16, she said, "is specifically with regards to programs, courses, and instructional materials."
"Diversity Program" attempt to normalize homosexuality in all schools, including homeschool.
According to McColl, Christian homeschooling families can continue to impart Biblical teachings on homosexuality in their homes, "as long as it's not part of their academic program of studies and instructional materials."
"What they want to do about their ideology elsewhere, that's their family business. But a fundamental nature of our society is to respect diversity," she added.
Pressed about what the precise distinction is between homeschoolers' instruction and their family life, McColl said the question involved "real nuances" and she would have to get back with specifics.
Patty Marler, government liaison for the Alberta Home Education Association, said she was surprised at the Ministry's straightforwardness, and questioned how they are going to be able to draw the line between school time and family time.
Where to draw the line?
"We educate our children all the time, and that's just the way we live. It's a lifestyle," she said. "Making that distinction between the times when we're homeschooling and when we're just living is really hard to do."

"Throw in the fact that I do use the Bible as part of my curriculum and now I'm very blatantly going to be teaching stuff that will be against [the human rights act]," she said.
Marler pointed out that the issue has direct implications on how families teach their children about marriage because the Alberta Human Rights Act was amended in 2009 to define marriage as between two "persons" instead of a man and a woman. "When I read Genesis and it talks about marriage being one man in union with one woman, I am very, very clearly opposing the human rights act that says it's one person marrying another person," she said.
According to Faris, the issue with McColl's statements "isn't about sexuality or anything else on the gay issue, it's about the government trying to control how we teach our own children in our own homes." – source – LIfeSiteNews