Questions swirl in midst of cult leader's absence
For someone who spent millions in the past year on advertising the end of the world via every medium possible, Harold Camping is, as the library is fond of saying about missing books, 'conspicuous by his absence' on the day he promised would be the day of judgment.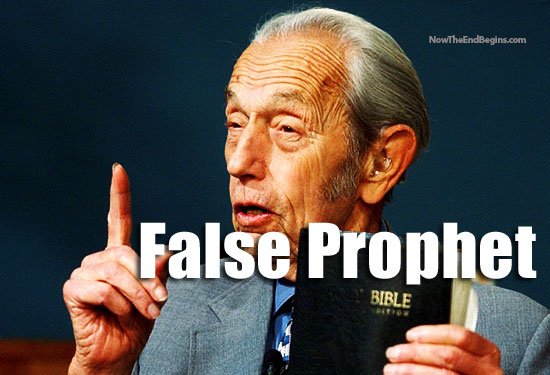 Attempts to pull up the Family Radio website were unsuccessful at 11:19PM EST. No errors were returned, just an absence of pages. Looks like the webmaster was instructed to take everything down. NTEB will be interested to see if Family Radio still exists as a going concern come Monday, and what will be the health status – mental and/or physical – of cult leader Camping. In all of his pre-May 21 interviews, Camping would let out a hearty laugh when asked what the chances would be of him be wrong.
I wonder if he is still laughing….because I know the people who spent their life savings on spreading his false prophecy are not laughing right now. Please pray that people do not turn away from God as a result of this heresy.

NTEB is run by end times author and editor-in-chief Geoffrey Grider. Geoffrey runs a successful web design company, and is a full-time minister of the gospel of the Lord Jesus Christ. In addition to running NOW THE END BEGINS, he has a dynamic street preaching outreach and tract ministry team in Saint Augustine, FL.