Polk County Sheriff Grady Judd is under fire after a group says he broke the law by giving a sermon in uniform.
"Preach the word; be instant in season, out of season; reprove, rebuke, exhort with all longsuffering and doctrine." 2 Timothy 4:2 (KJV)
LAKELAND, Fla. – Judd spoke from the pulpit of First Baptist Church at the Mall in Lakeland two months ago. "Wouldn't the world be better if everyone behaved like a Christian?" Judd said as part of his speech.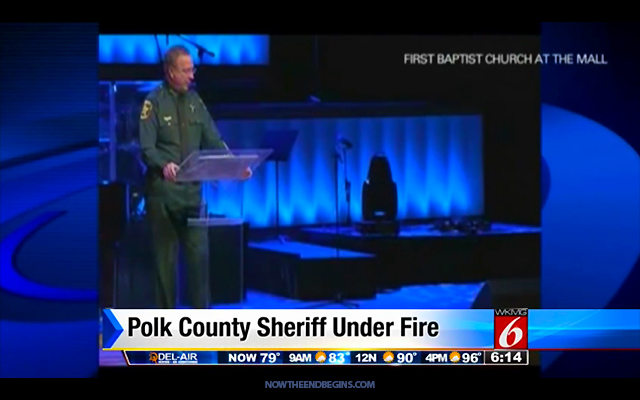 The Freedom from Religion Foundation sent Judd a letter accusing him of "excluding other religions and making non-believers feel like outsiders in their own community."
Judd says he was invited to the church and that his message was "clear and uplifting."
However, the Freedom from Religion Foundation says if the sheriff continues to speak about religion while wearing his uniform, it will consider filing a lawsuit. source