Posts tagged
beast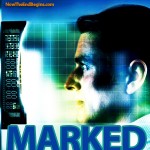 Yes, they actually are tracking you
The Mark of the Beast is much more than just the chip or tattoo that they will use to track you, it's also a system that will be incorporated into your every, waking action. Don't believe us? Then you better read this….but remember one VERY important thing. This really has NOTHING to do with marketing, and everything to do with getting you ready to accept the Mark of the Beast when it arrives under the Antichrist. It's the creepiest kind of 'grooming' that you will ever encounter.
Picture this: You stop in front of a digital advertising display at a mall and suddenly an ad pops up touting makeup, followed by one for shoes and then one for butter pecan ice cream. It seems to know you're a woman in your late 20s and, in fact, it does. When you looked at the display, it scanned your facial features and tailored its messages to you.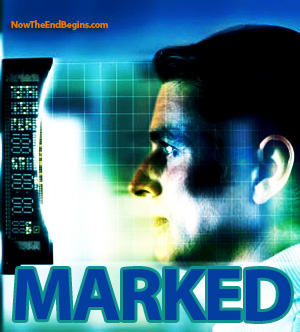 The Venetian resort, hotel and casino in Las Vegas has started using it on digital displays to tailor suggestions for restaurants, clubs and entertainment to passersby. Kraft Foods Inc. and Adidas say they are planning to experiment with it as early as this year to push their products.
Once the stuff of science fiction and high-tech crime fighting, facial recognition technology has become one of the newest tools in marketing, even though privacy concerns abound.
A group of U.S. bar owners in Chicago last month started using facial recognition, in conjunction with mounted cameras, to keep tabs on the male/female ratio and age mixes of their crowds. Patrons planning a night out can use mobile apps to get a real-time check of a venue's vibe. "This helps people avoid those hit-or-miss nights," said Cole Harper, 27, co-founder of the SceneTap company that makes the app.
The commercial applications of facial recognition are in contrast to those being used by law enforcement to identify specific individuals. Companies, at least at this point, mostly just want to pinpoint a demographic based on age and gender to tailor their ads. But even this facial recognition-lite alarms privacy advocates, given that it could greatly popularize and expand use of the technology.
Intel Corp., which makes such software, said it's widely adaptable. "You can put this technology into kiosks, vending machines, digital signs," said Christopher O'Malley, director of retail marketing for Intel's embedded and communications group. "It's going to become a much more common thing in the next few years." source – LA Times
Click here to read more on the Mark of the Beast…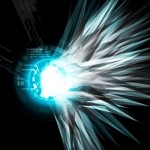 Singularity
 "And he had power to give life unto the image of the beast, that the image of the beast should both speak, and cause that as many as would not worship the image of the beast should be killed."Revelation 13:15
The idea of a cyborg was fully developed as far back as the early 1970s with both the movie and TV series the Six Million Dollar Man, along with the female counterpart show, The Bionic Woman.
In the Six Million Dollar Man, the hero is severely injured in a crash. The show begins with the phrase: "We can rebuild him: We have the technology." He is then "rebuilt" by having his right arm, both legs and the left eye replaced with bionic implants; thus he has greatly enhanced strength, speed and vision far above human natural ability. He now can run 60 miles per hour while his eye has a 20:1 zoom lens with infrared capabilities.
The movie Terminator 2: Judgment Day fully develops the idea of androids so far technologically advanced, that they have destroyed the human race. The androids with artificial intelligence have taken over the world. The Terminator is an android that completely interacts with humans and looks and acts human. In this film, man has created beings that can think and operate as a human.
In The Matrix intelligent machines that man created have conquered mankind. They use the heat from human bodies to survive. To harness the heat, the machines keep the human minds connected to a matrix where the machines control reality. A connection is placed in the back of the human skull by the machines and then the brain is wired to a computer which creates the matrix. This is the complete merging of the brain with a computer. Thoughts and knowledge can be downloaded directly into the brain and become part of the thought pattern.
These movies are more than science fiction. I believe there is a prophetic element to them. The ideas that were first introduced in The Forbidden Planet can become a reality in our lifetime. This type of science fiction has been preparing the public to accept artificial intelligence as a form of life. The merging of humans with machines is a theme which the public is now familiar. Technological concepts that were unimaginable before WW ll are now very familiar with the public. What was pure science fiction in 1956 is becoming reality in the Twenty-first Century. Source - Dr. John McTernan
It's happening right now
Scientists have created more than 150 human-animal hybrid embryos in British laboratories. The hybrids have been produced secretively over the past three years by researchers looking into possible cures for a wide range of diseases. The revelation comes just a day after a committee of scientists warned of a nightmare 'Planet of the Apes' scenario in which work on human-animal creations goes too far.
Last night a campaigner against the excesses of medical research said he was disgusted that scientists were 'dabbling in the grotesque'.
Figures seen by the Daily Mail show that 155 'admixed' embryos,containing both human and animal genetic material, have been created since the introduction of the 2008 Human Fertilisation Embryology Act.
This legalised the creation of a variety of hybrids, including an animal egg fertilised by a human sperm; 'cybrids', in which a human nucleus is implanted into an animal cell; and 'chimeras', in which human cells are mixed with animal embryos.
Scientists say the techniques can be used to develop embryonic stem cells which can be used to treat a range of incurable illnesses. 
Three labs in the UK – at King's College London, Newcastle University and Warwick University – were granted licences to carry out the research after the Act came into force. All have now stopped creating hybrid embryos due to a lack of funding, but scientists believe that there will be more such work in the future. The figure was revealed to crossbench peer Lord Alton following a Parliamentary question.
Last night he said: 'I argued in Parliament against the creation of human- animal hybrids as a matter of principle. None of the scientists who appeared before us could give us any justification in terms of treatment. 'Ethically it can never be justifiable – it discredits us as a country. It is dabbling in the grotesque. source – Daily Mail UK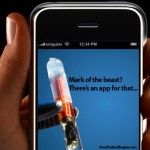 Got'cha
It's starting in New York City, but by year's end will also be active in Washington, and by 2012 will be mandatory in every US city. For those of you who are sleeping through this, bible prophecy is coming true before your very eyes. You are now watching the US goverment begin it's push to become a police state, which will culminate in the New World Order. Payday someday has arrived. And remember, folks, this is just being done for your "protection". Oh, one last thing…it's not optional. Everyone is getting chipped.
Now, just so there is no doubt in your minds, this new chip is much different from the standard GPS tracking that currecntly exists on all cell phones. This is a unique and specific government tracking chip, and they are making no bones about it. The Obama administration is demanding that, if you wish you own a cell phone, you WILL accept a chip from the government. This is the "trial balloon" to test how pliable and willing the people will be. The NEXT step will be, for your safety of course, to demand that each and every person be implanted with a chip. Just in case of a national emergency. This is the bridge, if you will, that gets the government, with YOUR permission, to put a chip in your body. The bible says it like this:
"And he causeth all, both small and great, rich and poor, free and bond, to receive a mark in their right hand, or in their foreheads: And that no man might buy or sell, save he that had the mark, or the name of the beast, or the number of his name." Revelation 13:16,17
NEW YORK, (CBSNewYork) – A new national alert system is set to begin in New York City that will alert the public to emergencies via cell phones. Presidential and local emergency messages as well as Amber Alerts would appear on cell phones equipped with special chips and software.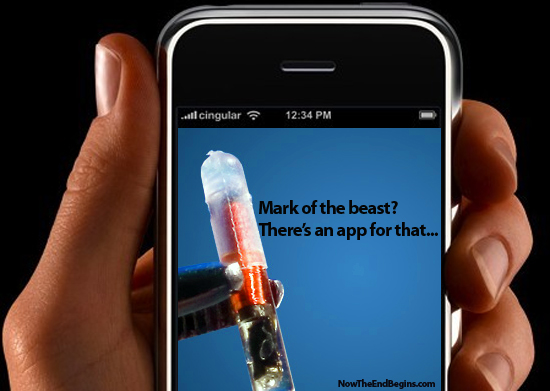 The Federal Communications Commission and the Federal Emergency Management Agency said the system would also warn about terrorist attacks and natural disasters. Verizon and AT&T, the nation's largest cell phone carriers, are already on board. Consumers would be able to opt out of all but those presidential messages.
The announcement of the new emergency alert system came Monday in the wake of Osama bin Laden's death and an uptick in security and safety concerns around New York City. For now, the system is capable on certain high-end cell phones but starting next year, all cell phones will be required to have the chip that receives alerts.
By the end of the year, the new system will be in place in New York City and Washington and in cities around the country by the end of 2012." source – CBS New York
Click here to read more of what Obama has planned for America.