Obama Administration Sets News Gas Price Record, But In A Bad Way
By now every driver knows the drill: The price of gasoline ratchets up, there's an outcry among motorists who feel gouged at the pump and then things settle down as the higher price becomes the new normal.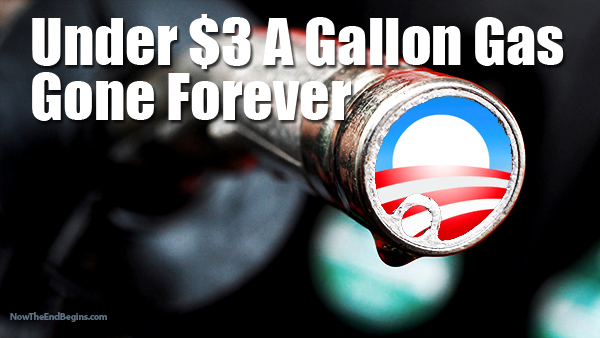 Well, AAA has come up with a sobering statistic: the average price of gasoline will surpass $3 per gallon Tuesday for the 1,000th consecutive day. That's never happened before, the motoring organization says.
In case you're wondering, the current streak began on Dec. 23, 2010. Today, the national average for a gallon of regular is $3.52, according to AAA's daily price tracking service. That's a nickel a gallon less than the average so far this year. And unless there's another recession, AAA forecasts that a price floor of $3 a gallon is basically here to stay.
"Paying less than $3.00 per gallon for gasoline may be automotive history for most Americans, like using 8-track tapes or going to a drive-in movie," said Bob Darbelnet, CEO of AAA. "The reality is that expensive gas is here to stay."
If there's any good news here at all, it's that with the prospect of U.S. attack on Syria diminished, gas prices could moderate, but they won't fall below $3 a gallon, says Patrick DeHaan of the group-sourced gas price reporting site GasBuddy.com.
"The market took a chill pill and is reacting as I would expect to the prospect of a peaceful resolution," he says. "I could see the national average in the very low $3 (a gallon range) by the time we're talking about last minute Christmas shopping." source – CNBC

about 1 week ago - 39 comments
President Barack Obama and Secretary of State John Kerry secretly agreed to elevate Iran to the status of seventh world power, as a strong inducement for signing the interim nuclear accord in Geneva Sunday, Nov. 24, for living up to its obligations in the coming six months and for then signing a comprehensive agreement.
Comments are closed.