Washington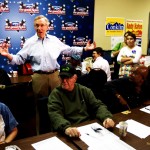 The enemy of freedom
Senator Harry Reid has escalated the war of words over the Cliven Bundy dispute, sensationally labeling the Nevada cattle rancher's supporters "domestic terrorists" during an event in Las Vegas today.
During a 'Hashtags & Headlines' event at the Paris Hotel & Casino in Las Vegas, Reid referred to Bundy supporters as "Nothing more than domestic terrorists," adding, "I repeat: what happened there was domestic terrorism."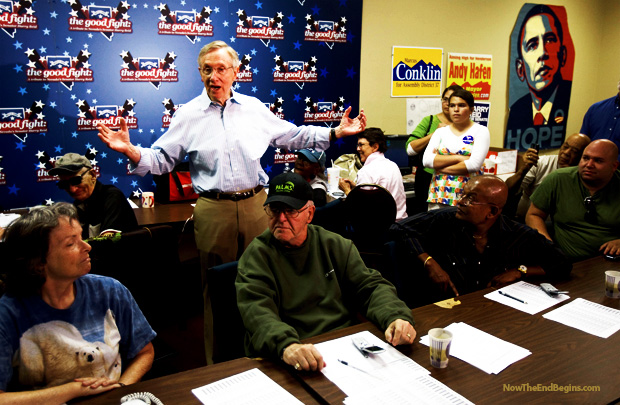 Reid was referring to the stand off on Saturday in Bunkerville where Bundy supporters, some of whom were armed, forced Bureau of Land Management agents to back down and release around 380 head of cattle belonging to Bundy that had been seized over the course of the previous week.
Reid claimed that Bundy viewed the United States as a "foreign government," while accusing his supporters of goading violence.
"There were hundreds, hundreds of people from around the country that came there," Reid said. "They had sniper rifles in the freeway. They had weapons, automatic weapons. They had children lined up. They wanted to make sure they got hurt first … What if others tried the same thing?"
Despite Reid's characterization of Bundy supporters as "domestic terrorists," the only violence metered out during the dispute was when BLM agents tasered and assaulted Bundy supporters during an incident on April 9.
No matter where you stand on the Bundy issue, Reid's characterization of American protesters as "domestic terrorists" is chilling and a massive backlash is almost certain to follow.
It also fits the narrative that the federal government has been pushing for years through literature such as the MIAC report, which framed Ron Paul supporters, libertarians, people who display bumper stickers, people who own gold, or even people who fly a U.S. flag, as potential terrorists. In 2012, a Homeland Security study was leaked which characterized Americans who are "suspicious of centralized federal authority," and "reverent of individual liberty" as "extreme right-wing" terrorists. source – Info Wars